Enhancing Warehouse Efficiency with SAP Field Logistics Integration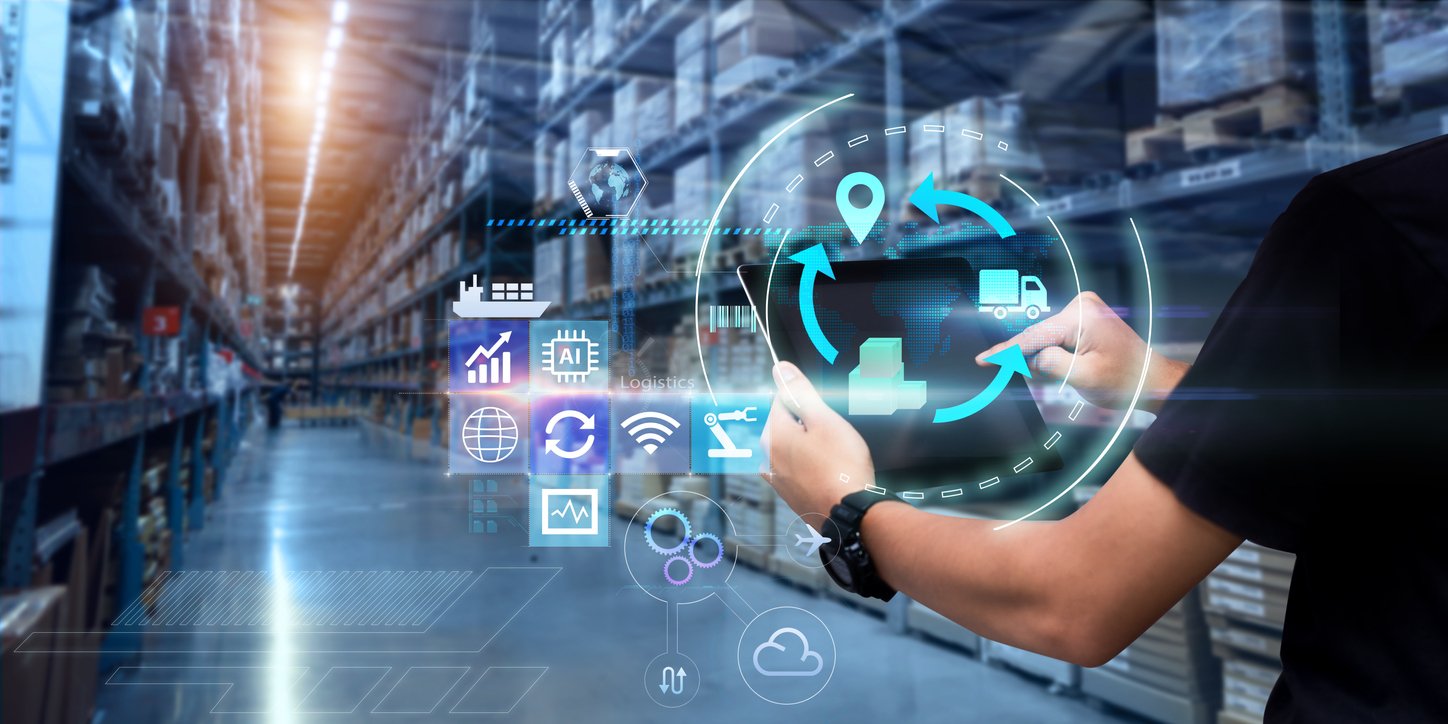 As we continue with our Field Logistics Blog series, we take a closer look at the Offshore Logistics Processes. If you haven't had a chance to read our earlier blog, it's worth revisiting it to get up to speed Embark on Your Field Logistics Transformation Journey: An In-Depth Exploration of its Overview and Advantages and Sailing Smoothly with SAP Field Logistics Container and Voyage Management. In this blog, we will look into the SAP Field Logistics Integration with Warehousing and its key features.
Comparison to Remote Logistics Management
SAP RLM can integrate natively with Inventory Management(IM) and Warehouse Management modules. As Warehouse Management (WM) is not a strategic product with the end of support by December 2025 (post which Stock Room Management should be used), Field Logistics integrates with Inventory Management(IM) and Extended Warehouse Management(EWM) only. This is applicable for SAP S/4HANA On-Premise or SAP S/4HANA Private Cloud Customers. It should be noted that for the SAP S/4HANA Public cloud, there is no Warehouse Management(WM) functionality available, so Extended Warehouse Management(EWM) will be a natural adoption for the solution.
Cross Docking for Direct Procurement
Ideally, Businesses using RLM with Warehouse Management should be migrated to both SAP Field Logistics and Extended Warehouse Management. It should also be noted that the Cross Docking Scenario (Base to Platform) in case of direct procurement is enabled via EWM Cross Docking functionality.
Does this mean companies using direct procurement scenarios with RLM and Inventory Management(IM) will lose the cross docking feature post-Field Logistics migration?
The answer is Yes and No. For those companies, cross docking configuration of Extended Warehouse Management (EWM) is mandatory. However, they can still use the Inventory Management features for their process, with all the EWM processes automated in the backend, including picking and printing of relevant forms. This would ensure a smooth transition for the business with minimal impact only on technical transition or enablement.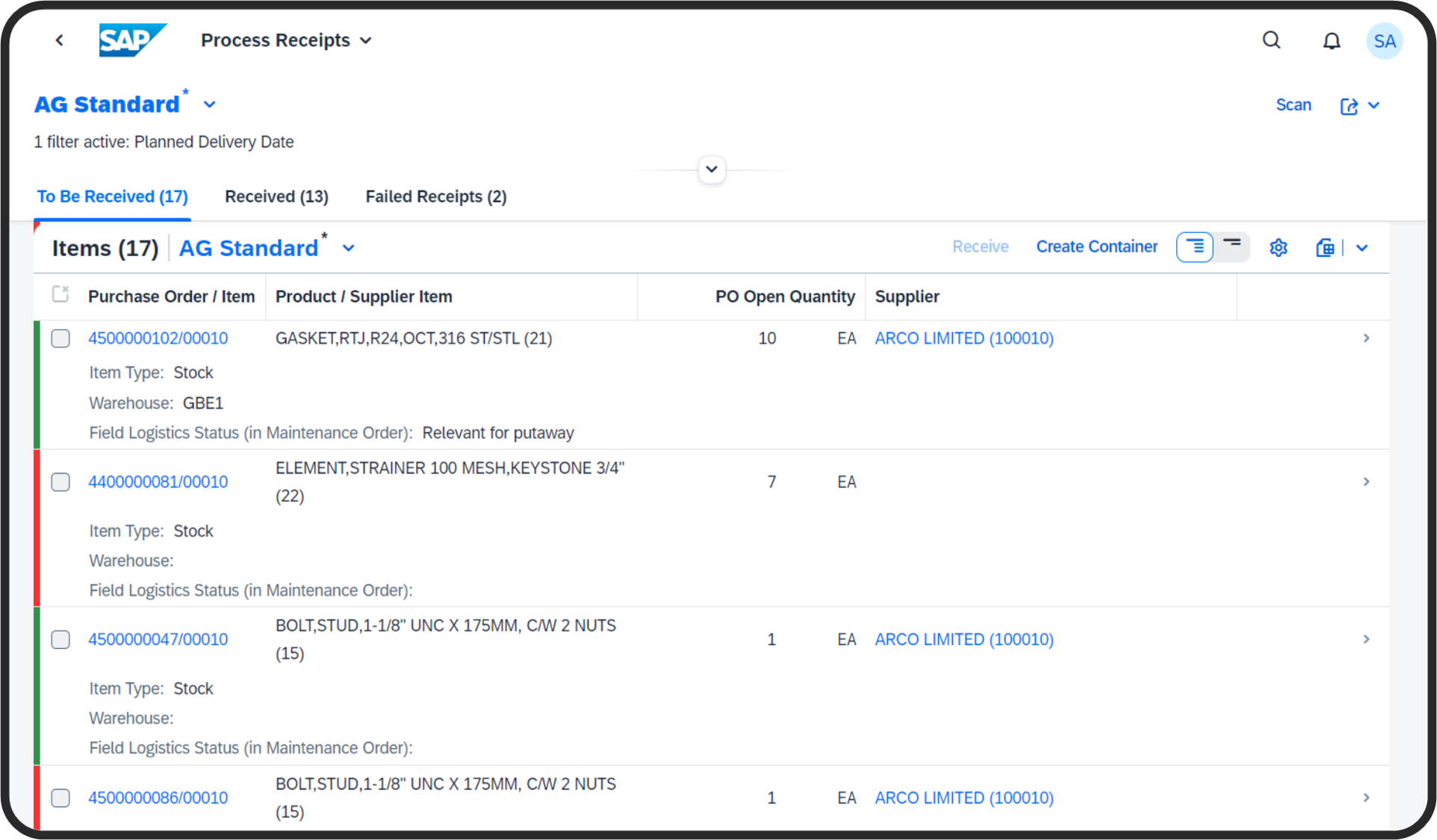 Process Receipts App
The Fiori App Process Receipts- Stock and Non-Stock Items provides a unique entry point for the warehouse operator to perform goods receipts for different scenarios. The Fiori app includes multiple features and also initiates the follow-on documents automatically for different scenarios such as Putaway for Storage, Cross Dock to Platform as well as Rentals or Non-Stock Items. Some of the key features of the application are as follows:
Perform goods receipt (single or multiple items) for stock, non-stock, and supplier items
Reverse goods received
Capture Batch and Serial Number information
Track upcoming and overdue deliveries with visual differentiation
Track Failed receipts with the reason for failure
Receive subcontracted or repaired material from third party suppliers
Record Visual inspection of Materials and attach pictures
Skip Cross Dock and send the material for storage at base
Fiori app, which is desktop and tablet enabled
If the Supplier ships goods in containers, you have the option to create or add containers at the time of goods receipt at the Base location. These containers created during Goods Receipts can then be seamlessly integrated into the Voyage Management process, allowing for their inclusion in voyages to ship to the Platform, as previously explained in our earlier blog post.
You have the option to create batches manually or select them from an existing list, similar to the classic "Post Good Movement" app. If you're utilising EWM functionality, you can easily update batches, dates, and storage locations using the "Update Delivery" feature within the app, which will reflect in the EWM Inbound Delivery, streamlining the process and eliminating the need to navigate through multiple apps, thus saving valuable time. Additionally, selecting the "Forego Cross Dock" option will deactivate cross-docking functionality and enable EWM Putaway to Storage.
Furthermore, the app also supports the printing of Material and Handling unit labels, enhancing its utility. The Process Receipts app, with all these features and a user-friendly, streamlined, UI designed for tablets and smartphones, powered by Fiori, presents a compelling and efficient use case for everyday usage.
Summary
Fiori App Process Receipts- Stock and Non-Stock Items provides a unified receiving solution for Stock, Non-Stock, Rental and Third-party items, along with automation of follow-on documents to enable logistics/warehousing.
Warehouse operators can effectively differentiate Material for stock vs cross dock, providing clear directions to other warehouse operatives.
Businesses using Warehouse Management with RLM should now be migrating to Extended Warehouse Management (EWM) for processing warehouse activities together with Field Logistics.
Businesses using Inventory Management with RLM should now enable Basic Warehouse Management to support cross docking with
SAP Field Logistics
. However, the EWM processes can be completely automated.
Subscribe Here for AG's latest blog updates!