SAP Custom Application Integration

Are you looking for a SAP Partner to support you
with your SAP Application Integration scenarios?

Best-in-class & end-to-end portfolio and SAP Custom Application Integrations from AG...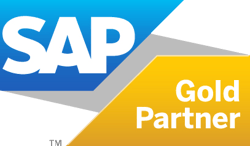 Successful SAP Application Integrations starts with AG
Here at AG, our SAP Custom Application Integration services are designed to ensure you integrate any system or application silo with plug-and-play comfort. It makes connecting systems seamless, agile and maintains best-in-class SAP application integration standards throughout the project.
AG has deep expertise across SAP's products and functional areas, from SAP Project Development Lifecycle to Technical Management, offering a full scope of integration with SAP and a wide variety of services available, from core SAP to highly complex specialist areas. Easy-to-use interfaces, robust controls, and exclusive updates visibility allow us to manage SAP project development, adjust plans, and deliver projects on time and within budget.
AG's SAP Custom Application Integration Service decisions are well informed; you can accelerate performance, improve IT execution, reduce costs and hazards, and concentrate on core organizational competencies. If you'd like to know more about the SAP custom application integration and the right tools to use, then please don't hesitate to contact us.
AG's SAP Custom Application Integration solution provides:
Cost-Effective SAP API integration
When responding to the technology needs of our customers, With each non-SAP application utilizing different technology, we provide a cost-effective SAP Application Integration solution that is flexible, robust, and can cope with various technical challenges with ease.
Delivering infrastructure scalability for SAP Custom API
AG provides a scalable SAP Application Integration infrastructure to meet the challenges of an evergrowing volume of data from third-party applications, which may be deployed into geographically distributed teams. Hand-in-hand with the technology issues, AG also provides process management requirements such as dashboards and reporting.
AG's Technical skills to develop and deliver SAP API solutions
AG holds a specific skill set to build technical connectivity into SAP and add new SAP application software from other SAP API technologies.
Maintenance and support for non-SAP third-party software upgrades
AG delivers a cost-effective integration for SAP consumers who want to integrate non-SAP applications and partners with details of their SAP architecture.
Flexibility to TCO( The total cost of ownership)
AG considers several costs like initial setup costs, external technical skills, hardware and software licenses, ongoing maintenance, and 24×7 support to be at minimal levels. The proper SAP Custom Application Integration solution secured the TCO with a minimal budget.
Well defined tasks, goals and objectives
Lower project costs
Early detection of deviations
Improved project controlling
Improved team co-operation
Reduced risk
Project Management Experience GDPR aware: AG needs the contact information you provide to us to contact you about our products and services. We will never share your contact details.
More information can be found in our Privacy Policy.