SAP Data Intelligence
Want to know how to succeed with SAP Data Intelligence?
Connect, discover, enrich, and orchestrate disjointed data assets into actionable business insights - with an SAP Gold Partner...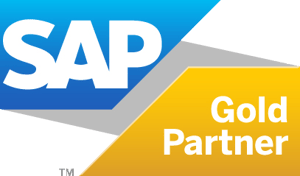 Drive excellence into your
SAP Data Intelligence strategy
Here at AG, our SAP Data Intelligence Services support you to define or refine unmet data management requirements and procedure techniques that truly drive excellence in your business process.
Our SAP Data Intelligence services cover a variety of scenarios depending on what you are looking to achieve. These range from:
Implementation & Rollout Services
Custom Developments from scratch
Business Intelligence & Analytics
Integration Service Offerings
Mobility Services around SAP
ABAP Development Factory
Third-Party Tool Integration by adapting (RPA) – Robotic Process Automation
EP Enterprise Portals like Cloud, Ariba, Fiori, ESS, MSS, E-recruitment, CRM, E-procurement, Talent Management
Basis / DBA/Systems Administration
Solution Manager Integration Service Offering
Our SAP Data Intelligence Service aids our clients in determining the optimum managed service standard and successfully transitioning to the target shape. AG's SAP Data Intelligence Service decisions are well informed, you can accelerate performance, improve IT execution, reduce both costs and hazards, and concentrate on core organizational competencies.

SAP Consultancy
End-to-end SAP consulting enables you to transform mission-critical business systems.

SAP Support
We support and tailor our services to suit your specific SAP Support requirements

SAP
Cloud Services
As an SAP Gold partner, our consultants have in-depth knowledge of the SAP functional areas across various industry sectors and are certified in SAP Cloud Services and technical areas.

SAP
Signavio Partner
SAP Signavio Process Transformation Suite for a sustainable end to end transformations & process excellence

SAP Project Management
Get your project delivered using our exceptional SAP Project Management services

SAP Data Services
Cost-effective, Flexible & Bespoken SAP Data management services with an SAP Gold Partner...

SAP Implementations
Keep your SAP applications running at peak efficiency with an SAP Gold Partner...

SAP
Automation
Our extensive SAP automation services help you design, deploy, and adopt SAP solutions faster and with lower risk.

SAP
Business Process Management
We convert industry methodologies into an SAP landscape that truly helps you to achieve business Excellence.
GDPR aware: AG needs the contact information you provide to us to contact you about our products and services. We will never share your contact details.
More information can be found in our Privacy Policy.