SAP Automation

Efficiency Redefined, Excellence Automated with SAP Automation!
Rise through the automation, acceleration, and sustainability of business processes.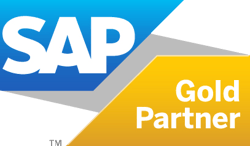 Empowering businesses to evolve into intelligent and sustainable enterprises.
As an integral part of SAP Intelligent Robotic Process Automation (RPA), SAP Automation focuses on reducing manual intervention, enhancing efficiency, and improving overall productivity in organisations that rely on SAP software for their operations.
Here are the essential areas where SAP Automation can induce a smooth business-driven automation journey:
Asset Management: Schedules proactive maintenance tasks for equipment, effectively minimising downtime and prolonging the lifespan of assets.
Supply Chain Management: Auto generates purchase orders based on pre-set inventory levels, guaranteeing timely restocking of essential materials.
Data Integration and Analytics: Performs real-time analysis of drilling data, production metrics, and market trends to enable timely decision-making and operational adjustments.
Financial Management: Executes invoice verification and approval procedures to avoid any delays in vendor payments and enhance financial transparency.
Project Management: Streamlines project milestone tracking, task assignments, and progress reporting, elevating project visibility and control.
With AG's cutting-edge solution for SAP Business Process Automation, you can unlock the power of actionable AI-generated recommendations, advanced analytics to measure impact, and user-friendly low-code tooling. Our innovative technology is revolutionising businesses across various sectors, allowing them to significantly reduce manual process times, minimise customer wait times, ensure regulatory compliance to mitigate risk, and reclaim thousands of valuable work hours that can be redirected towards more valuable tasks.
Don't miss out on the opportunity to embark on your automation journey with AG! Consult our experts today!

Accelerating Business Processes with SAP Automation
Building Intelligent and Sustainable Enterprises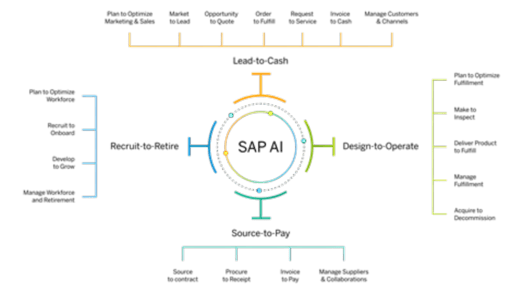 Source: https://blogs.sap.com/2022/06/16/accelerating-innovation-with-sap-process-automation-and-ai-business-solutions/
Empowering customers to transform their businesses into intelligent and sustainable enterprises, SAP Automation keys in powerful features that enable the automation, speed, and sustainability of business processes, ultimately establishing the groundwork for the intelligent enterprises of the future. It eliminates the requirement for lengthy development timelines and repetitive manual workflows.
Key Features - SAP Automation
No-Code Process Builder
Designs and creates automated workflows and processes to provide a visual, user-friendly interface where users can utilise the drag and drop elements.
Real-Time Process Visibility
Provides users with dashboards and analytics to effectively monitor the real-time status, performance, and bottlenecks of automated processes.
Decision Management
Incorporates business rules, conditions, and decision points to guide the automation flow based on real-time data and contextual information.
Multi-System Tasks
Allows seamless integration and communication between different software systems, enabling end-to-end automation of complex business processes.
Benefits - Elevating Results with SAP Automation
Efficiency Improvement
Improves operational efficiency by reducing the time and effort needed for routine, repetitive tasks.
Cost Savings
Automates manual processes, resulting in cost savings from reduced labour needs and improved precision in data management.
Error Reduction
Minimises the chances of human errors in data entry and other repetitive tasks, resulting in enhanced data accuracy and dependability.
Enhanced Compliance
Promotes a steadfast commitment to meeting regulatory requirements and internal policies, effectively mitigating the potential for compliance issues.
Comprehensive Assessment
We thoroughly assess existing processes, identifying areas with high automation potential to prioritise targeted and strategic automation initiatives.
Risk Mitigation
As implementing SAP Automation involves risks such as potential disruptions during the transition, we help with risk mitigation strategies to resolve issues, ensuring a smooth and controlled implementation process.
Change Management and Training
As automation often brings changes to workflows and employee roles, we undertake change management, helping employees adapt to new processes, all while making your team proficient in utilising the new automated systems.
Performance Monitoring and Optimisation
After the implementation, our team can offer continuous performance monitoring to assist you in identifying areas for improvement. This will guarantee that your SAP Automation systems consistently operate efficiently and deliver the anticipated advantages.
GDPR aware: AG needs the contact information you provide to us to contact you about our products and services. We will never share your contact details.
More information can be found in our Privacy Policy.