AG Fast Start Package for SAP Finance Automation
Ready to streamline your finance processes and boost efficiency across your other business operations?
Elevate efficiency, eliminate manual tasks, and enrich customer experience through flawless processes with AG's SAP Fast Start Package Finance Automation solutions.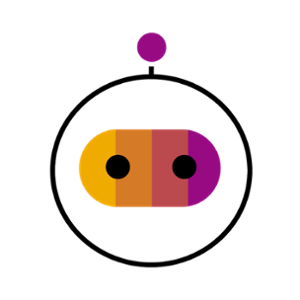 SAP Automation | Fast Start Packages: Get up and running with SAP automation quickly and easily

AG's Fast Start Packages are a suite of pre-built SAP automation that covers SAP Finance, Supply Chain, Sales & Distribution, HR, and more. With our Fast Start Packages, you can quickly and easily automate your most time-consuming and repetitive tasks, improve accuracy and efficiency, reduce costs, and free up your employees to focus on more strategic work.

We are an SAP Gold Partner with a proven track record of providing high-quality automation solutions. We offer unparalleled expertise in transitioning from UiPath technology to SAP technology.

Our team of experts has a deep understanding of both SAP and RPA technology, and we are committed to helping you make the most of your automation investment. We understand that the transition from one technology to another can be daunting, but we are here to make the process as smooth and efficient as possible.
With our Fast Start Packages, you can:
• Automate your most time-consuming and repetitive tasks.
• Improve accuracy and efficiency.
• Reduce costs.
• Free up your employees to focus on more strategic work.
For professionals experienced in UI Path, the transition to SAP technology can be daunting. However, AG's experience in the field simplifies the process, making SAP automation accessible and practical.
Contact us today to learn more about how our Fast Start Packages can help you automate your SAP processes.
AG's Automation efficiencies drive end-to-end finance processes optimisation.
Configurable
Customising the solution to meet your unique requirements.
Component-Based
Utilising a modular approach to increase flexibility and scalability.
Extensible
Adapting and growing as your business evolves.
Integration
Seamlessly integrating with existing systems.
Key Components of the Fast Start Package
Simplify and enhance your organisation's diverse financial tasks and processes, such as accounting, financial reporting, budgeting, invoicing, expense management, and more, with AG's Fast Start Package for streamlined finance automation.
SAP Accounts Payable (AP)
Effectively handles invoices and payments using SAP's efficient Accounts Payable solutions, which include automated matching, payment proposals, and exception reporting.
SAP AP Match Parked Invoices
Streamlines the reprocessing of parked invoices to facilitate seamless and accurate payment processing.
SAP AP F110 Payment Run Proposal
Generates accurate payment proposals for seamless and timely fund transfers.
SAP AP Payment Exception Report
Identifies and resolves payment discrepancies with SAP's tailored exception reporting.
SAP FI Balance Sheet Reconciliation
Achieves precise financial reporting by seamlessly reconciling balance sheet accounts using SAP's advanced solutions.
SAP FI Customer Open Item Clearing
Effectively handles outstanding items and boosts cash flow by rapidly resolving customer accounts using SAP's user-friendly tools.
SAP FI Accruals
Automates accrual calculations and postings within SAP's Financial Accounting module to optimise financial accuracy.
Road-Map (FI - AP Processes)
Enhance efficiency throughout your AP processes with AG's automation!
Invoice Receipt
Swiftly and accurately process incoming invoices.
Invoice Approval
Efficiently authorise invoices for payment.
Payment Proposal
Create accurate proposals to facilitate timely fund transfers.
Payment Exceptions
Effortlessly tackle and resolve any payment discrepancies.
Payment Run
Seamlessly process flawless and well-timed payment transactions.
We offer practical, proven solutions that elevate customer convenience.
Time Management
Save annually (equivalent to 2+ Full-Time Employees)
Rapid Deployment
Swift implementation within 1 - 4 weeks
Direct ROI
Cost reduction ranging from 20% - 40% for a team of 4
Effectiveness
Scale down individual time spent on invoice handling
No dedicated teams
Eliminates the need for dedicated accounts payable or accounts receivable teams.
Improved Cash Flows
Facilitates improved cash flows by capitalising on early payment discounts.
Broad Applicability
Suitable for diverse business sectors, irrespective of the industry being operated in.
Affordability
Delivers a low-cost solution with maximum returns.
Enhanced RPA journey
Enhances AP Service Level Agreements (SLAs) and initiates a productive RPA journey.
Low Risk & Agility
Minimalises challenges with proven results and adapts to triggers.
Accelerating business processes with automated financial processing
Revolutionise your finance automation journey
Experience a transformative shift in your automation journey with the AG Fast Start Package. As you embrace this solution, bid farewell to the challenges posed by UiPath technology, as SAP's robust capabilities seamlessly take over, significantly reducing software development time and elevating your operational efficiency.
Embark on your automation excellence journey today.
Choose the AG Fast Start Package for SAP Finance Automation and take the first step towards transforming your finance operations.