SAP Project Management

Are you looking for an SAP Partner to support you
with the management of your SAP Projects?

Best-in-class & end-to-end portfolio and SAP project management from AG...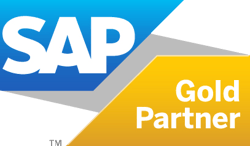 Successful SAP Project Management starts with AG
Here at AG, our SAP Project Management services are designed to ensure that your SAP projects are delivered to scope, to schedule and on budget – as well as maintaining
best-in-class SAP implementation standards throughout the duration of the project.
When responding to the technology needs of our customers, we will initially evaluate whether we take an SAP Strategic Portfolio approach or that of an Adaptive Project Management & Reporting style – either way the outcome will be based on the strategic direction of the customer.
Our Adaptive Project Management & Reporting approach focuses on SAP implementation & automation to support customer technology and process requirements of the business, managers, and contributors. Our reporting services provide progress and status updates on the SAP projects with tasks captured and tracked.
This is a base outline of the stages required:
Scoping
Task prioritisation
Sourcing and planning
Progress reporting
As a side note, AG has profound expertise across SAP's functional areas, from SAP Project Development Lifecycle to Technical Management, offering a full scope of integration with SAP and a broad variety of services available, from core SAP to highly complex specialist areas.
We also simplify budgeting while securing strong data governance and real-time reporting. Easy-to-use interfaces, strong controls, and complete update visibility allows us to manage SAP project development, adjust plans on the fly, and deliver projects on time and to budget.

Well defined tasks, goals and objectives
Lower project costs
Early detection of deviations
Improved project controlling
Improved team co-operation
Reduced risk
Project management experience
GDPR aware: AG needs the contact information you provide to us to contact you about our products and services. We will never share your contact details.
More information can be found in our Privacy Policy.