SAP Application Development and Integration Services
Are you embarking on a new SAP application project or looking to enhance a current SAP install?
As a leading SAP Gold Partner, we excel in SAP application development and integration services.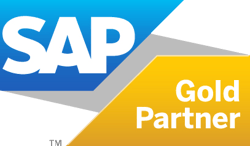 SAP Application Development/Integration Services
Through SAP's Business Technology Platform, SAP provides two key software products for the development (SAP Extension Suite) and integration (SAP Integration Suite) for their entire product portfolio.
As a leading SAP Gold Partner, SAP Application Development and SAP Application integration services are in our DNA… over the years we've used these tools to connect and enhance hundreds of mission-critical SAP installations to drive value across their organisations – and with our in-depth knowledge of new tech in AI/ML and RPA for SAP, we've automated processes and driven new insights into business performance.
We use these toolsets to rapidly develop, enhance and deploy new SAP functionality to align and improve business processes.
If you'd like to learn more about our SAP application development/integration services or have any general questions on the topics then please don't hesitate in contacting us.

SAP Extension Suite
Simplify development through ready-to-go services and business content
Deliver apps faster using low-code and no-code application development and automation
Advance process automation beyond standard apps
Increase productivity through unified experiences
SAP Integration Suite
Connect applications and data from SAP and third-party sources
Accelerate integration with prebuilt flows and connectors​
Support on-premise, Cloud, and hybrid landscapes​
React to business events in real-time and support event-driven integration patterns​


GDPR aware: AG needs the contact information you provide to us to contact you about our products and services. We will never share your contact details.
More information can be found in our Privacy Policy.