Sailing Smoothly with SAP Field Logistics Container and Voyage Management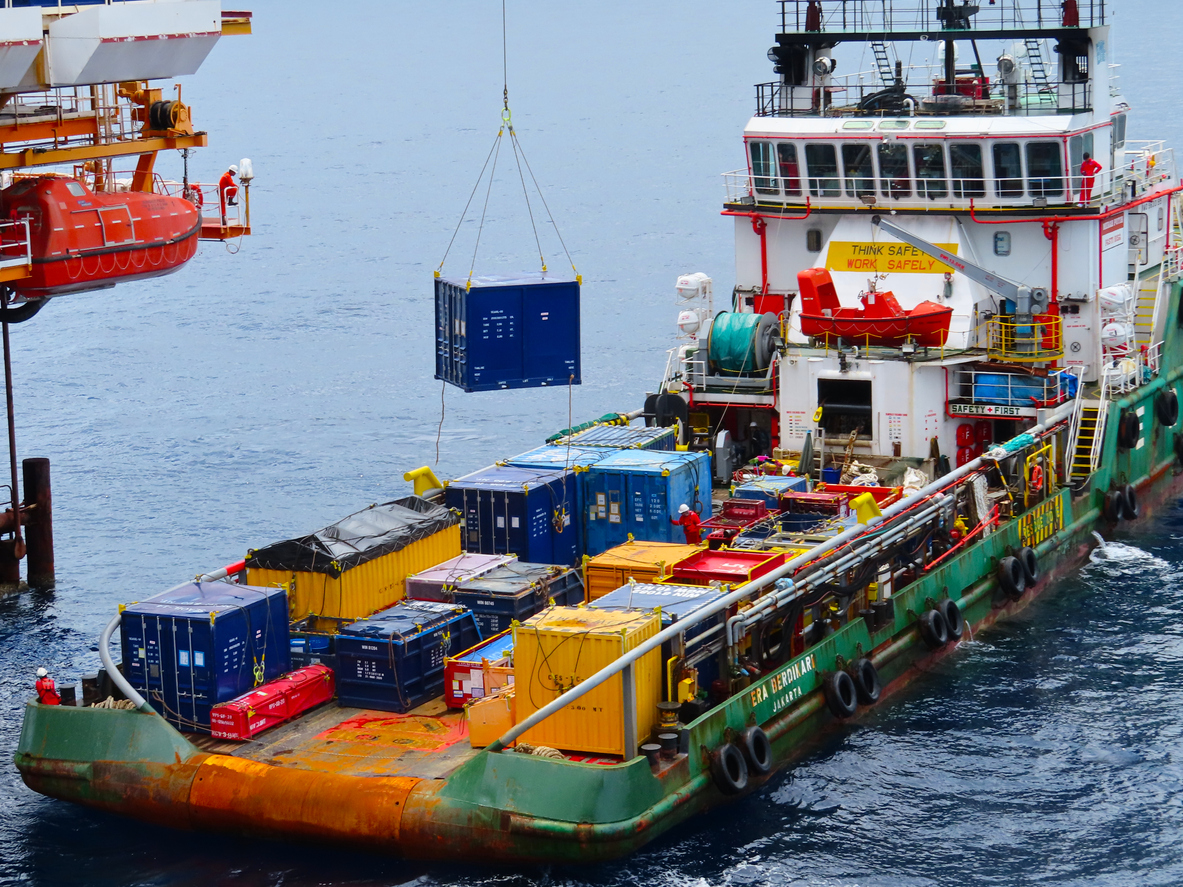 As we continue with our Field Logistics Blog series, we take a closer look at the Offshore Logistics Processes. If you haven't had a chance to read our earlier blog, it's worth revisiting it to get up to speed. Embark on Your Field Logistics Transformation Journey: An In-Depth Exploration of its Overview and Advantages In this blog, we will look into the Container and Voyage Management Functionality within Field Logistics and its key features.
Comparison to Remote Logistics Management
SAP RLM integrates with LE-TRA (Logistics Execution- Transportation) and utilises Shipments to handle the outbound processing from the Base location to the Remote Platform. However, this is not the case with SAP Field Logistics, as LE-TRA is running as a compatibility pack in SAP S/4HANA and will be replaced by SAP Transportation Management.
Does this mean Energy Industries need SAP Transportation Management (TM) to manage their Offshore Logistics?
Not really... If the company manages its own transportation with route planning, vessel management etc., then SAP TM is required. But this is not the case for most of the Energy Industries as SAP Field Logistics provides a lightweight solution to manage Offshore Logistics to remote platforms.
In SAP RLM, there are multiple transactions provided for Packing Deliveries/Handling Units into Containers and Containers into Shipments. In RLM, Shipments consolidate the Deliveries with route information representing different legs of the Voyage, whereas Field Logistics Voyages utilise stages to represent the legs of the voyage.
Container Master Data
App Manage Container Master data is used to create and maintain the Containers and their associated attributes, such as physical characteristics, ownership (rental, third party or own) and certificates associated with the container. SAP Field Logistics brings in automatic blocking of the containers which are due for certification expiration.
Containers can also be created at the time of goods receipt at Base if the Supplier ships the goods in a container, which is received as a package. Field Logistics provides this functionality within the unique receiving app
Pack Containers
SAP Field Logistics provides the functionality to pack the containers with either deliveries or handling units. If the materials are packed into Handling units in the warehouse or received with Handling units from the Supplier, these can be directly loaded into the containers. This is the most relevant case for Cross Docking deliveries for Direct Shipment scenarios. In case of no Handling units, the outbound deliveries can be directly loaded into the containers.
Pack Containers app provides the opportunity to see the deliveries ready for packing (essentially, picking completed in warehouse), which simplifies the process for the Logistics coordinator to validate and assign the Outbound deliveries to containers. Field Logistics validates that the current location of deliveries assigned matches the current location of the containers, which minimises human errors and provides system-guided validation for deliveries and containers.
Once the containers are packed, they can be sealed, and up to 5 seal numbers can be stored in the system. The status of the packed containers can also be tracked in the Pack Containers App, such as In-packing, Sealed/Packed, and Ready for Dispatch.
Field Logistics Voyages
SAP Field Logistics Voyages are more intuitive and easier to use compared to classic RLM Voyages (thanks to Fiori-based UI apps). RLM Voyages represent the manifest and combine multiple shipments. In Field Logistics, there is no shipment object, as mentioned earlier in the blog. Field Logistics Voyages use stages to represent the legs of the journey. Stages will also be used to manage and monitor the vessel's dispatch and arrival from the origin and destination points for the legs of the journey/voyage
Not only containers but outbound deliveries and handling units can be assigned directly to the Voyages.
This is especially beneficial when dealing with large items that cannot fit inside a container and need to be shipped as deck cargo. Also, this helps with managing air freight.
To map the physical loading of the containers in a vessel, container goods issue is performed, which will, intern perform Goods issues for the associated deliveries as well. (similar to shipment start in RLM scenario).
Key Benefits
Simple and intuitive Voyage and Container Management applications

Easy to navigate to different objects from a single app and perform the actions, rather than switching applications, which saves time. For example, Logistics Coordinator can navigate to containers from "Manage Field Logistics Voyages" and perform seal and goods issue of the container and return to Voyage and perform Stage Dispatch.

Source and Destination Validation

System-guided validation of locations used in Deliveries, Containers, and Voyage stages To ensure that the details match. For example, if the Stages of the voyage don't cover the Source Plan and Destination Plant of the Container (or deliveries within), the system shows the Voyage Assignment Status as "Incomplete" against the Container.

Simplified Fiori Apps with Weatherproof Tablet UI

Applications are Fiori-based, and UI is simplified with fewer clicks and compatible with tablets to use in coarse weather conditions in terminals and platforms.
In our upcoming blog will cover in detail the management of Rental and Supplier Items in Field Logistics, exploring their advantages.