UiPath AI Centre
Supercharge your automation processes by seamlessly integrating Artificial Intelligence
Take your automation processes to unprecedented levels by effortlessly incorporating Artificial Intelligence. Experience the ease and speed of incorporating AI into your workflows, and watch as your automation capabilities skyrocket. Embrace the future of automation with UiPath AI Centre and unlock a whole new level of efficiency and innovation.


Push the boundaries of your AI capabilities for accelerated ROI
Unlock the full potential of your automations by seamlessly integrating AI and machine learning (ML) models into your workflows, courtesy of the remarkable UiPath AI Center. With an array of pre-built models, AI solution templates, and a user-friendly drag-and-drop interface, you can effortlessly tackle a vast range of use cases, regardless of your knowledge or expertise as a data scientist.
Choose from multiple deployment options and experience the speed and simplicity of revolutionsing your processes with AI and ML technologies. Let UiPath AI Center empower you to navigate the frontiers of automation with confidence and efficiency.
Certified and trusted by UiPath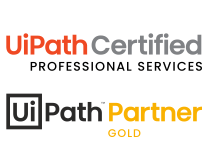 What does UiPath AI Centre Do?
UiPath AI Center empowers you to effortlessly deploy, effectively manage, and consistently enhance the performance of your Machine Learning models. Using simple drag and drop functions and with the ability to seamlessly integrate these models into your RPA workflows, you can unlock the true potential of automation and elevate your business processes to new heights. Experience the power of UiPath AI Center as it revolutionizes the way you work, enabling you to drive unparalleled efficiency, accuracy, and productivity.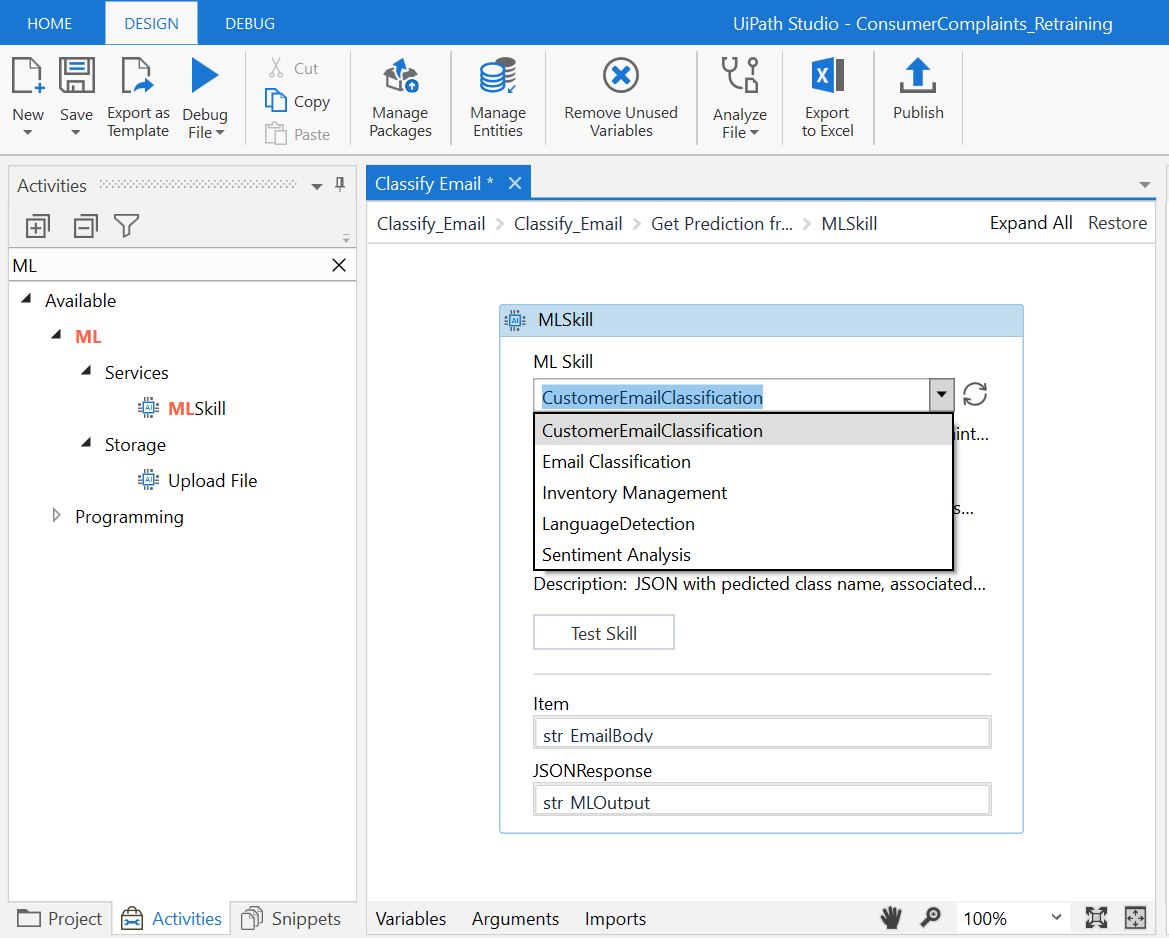 Harness the power of the drag-and-drop interface in UiPath Studio to effortlessly integrate ML models into your automations. Seamlessly test these models before execution and effortlessly scale them to multiple robots, with no limits.
UiPath AI Centre in Action
Benefits of UiPath Action Centre
Transform process fragmentation into a harmonious collaboration
Accelerated Productivity
Integrating machine learning models into automation workflows enables organizations to make informed data-driven decisions and respond effectively to dynamic business requirements.
Control & Visibility
It serves as a centralized hub for AI models, empowering users to efficiently manage, version, and update their models.
Scalability
The UiPath AI Centre empowers businesses with seamless scalability, allowing them to effortlessly expand their operations and achieve large-scale automation.
Faster ROI
By implementing automated processes and harnessing the power of AI capabilities, businesses can drive cost reduction, streamline manual efforts, and enhance overall operational efficiency.
Experience Seamless UiPath Automation with AG
Being a UiPath Gold Partner, AG brings a comprehensive set of advantages and expertise to the table when it comes to implementing UiPath Solutions. By choosing AG, you are partnering with a company that has a proven track record in successfully implementing automation solutions. Our Gold Partner status ensures that we have deep knowledge and experience with UiPath's products and tools, giving you confidence in our ability to navigate any challenges that may arise during the implementation process. Furthermore, AG's partnership status grants us exclusive access to UiPath's invaluable resources and support. This helps us deliver an exceptional solution that meets your unique business requirements.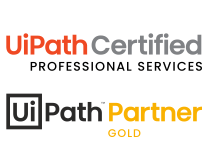 Transportation & Logistics


SAP Gold Partner
Recognised by SAP to have the in-house expertise to maintain exceptional levels of customer satisfaction, solution quality, and service delivery.
UiPath
Widely recognised as the leading Robotic Process Automation toolset. AG are a premier UiPath partner – incl. providing BPO services.



SAP Cloud Platform
The SAP Cloud platform is one of the core pillars powering SAP Business Technology Platform (SAP BTP) and has become a key element within their broader platform offering.
Microsoft Azure
The leading Enterprise Cloud Platform for building, deploying and managing applications (incl. SAP infrastructure hosting).
AWS
AWS is helping businesses scale and grow. We can build flexible, reliable and scalable SAP applications with their offering of computing power, content delivery, database storage and other functionality.