SAP Build Apps
Get started with developing apps in less time with SAP's no-code platform
As a leading SAP Gold Partner, our expertise lies in developing robust pre-built apps on the SAP Build platform. We can enable businesses to create enterprise-ready apps with drag-and-drop simplicity to automate day-to-day mission-critical processes with minimal technical expertise.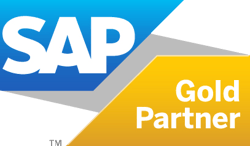 Experience Next-Level Efficiency with SAP Build Apps
Organisations around the globe face the same challenges to remain competitive and are under increasing pressure to deliver more with fewer resources to help ensure resilience and future growth. Businesses must keep up with rapidly evolving customer requirements. Enterprises are now looking for ways to increase developer productivity by using lo-code/no-code solutions. Plus, organisations must navigate increasingly complex IT landscapes. Compounding these business challenges are the technological hurdles tied to each of them.
SAP Build low-code tools enable businesses to create and accelerate development and automation. SAP Build Apps, SAP® Build Process Automation, and SAP® Build Work Zone enable your business experts to develop and augment enterprise apps, automate processes, and design business sites with drag-and-drop simplicity. AG's SAP Build Apps can help change your overall approach to development to create value, run processes, and solve problems. Our experts can make it easier for your business to deliver the solutions your clients need at a faster pace.

With SAP Build Apps, businesses can rapidly prototype, iterate, and deploy applications, staying agile and responsive to market demands. With the intuitive drag-and-drop interface and pre-built templates, AG's Automation experts can simplify app creation, and reduce development time and costs. SAP Build Apps can seamlessly integrate with other SAP solutions and third-party systems, creating a unified ecosystem that provides a comprehensive view of your business operations. Moreover, SAP Build Apps are built to scale, accommodating your evolving business needs without compromising performance or functionality.

Partner with us to embark on your digital transformation journey with SAP Build Apps as your catalyst for success. Contact us for a free 1:1 discovery call and find out how our SAP Build App services can revolutionise your business!
Streamlined Automation
Automates business processes efficiently by eliminating manual tasks and streamlining workflows to enhance productivity.
Accelerated time to market for innovative applications
Delivering high-quality enterprise-ready applications using best practice–based content and robust governance features reducing time to market.
Reduced costs due to shorter development cycles
With reduced development time and the ability to leverage existing SAP infrastructure, businesses can optimise their resources, minimise expenses, and achieve a higher ROI.

Increased business agility
SAP Build Apps leverage low-code/no-code development, allowing businesses to stay agile with the ability to adapt to changing market conditions faster.
Increased governance and collaboration
By implementing consistent governance and tighter control over the development process, we ensure strict adherence to security, and compliance.

Frequently asked questions
What are the new key capabilities in the SAP Build portfolio?
Do we have a Free Tier solution for SAP Build?
Why SAP Build and how to get started?
GDPR aware: AG needs the contact information you provide to us to contact you about our products and services. We will never share your contact details.
More information can be found in our Privacy Policy.