Work Management Excellence Programs
An Enterprise Asset Management (EAM) Work Management Excellence Program is a specialised initiative focused on optimising the management of an organisation's assets, maintenance processes, and work orders. EAM systems streamline maintenance operations, extend asset lifespan, and enhance efficiency. Please speak to our experts to understand how an EAM-focused Work Management Excellence Program might be structured.
Implementing an Enterprise Asset Management (EAM) Work Management Excellence Program can benefit organisations across various industries. These benefits contribute to improved asset reliability, streamlined maintenance operations, and enhanced overall efficiency. Here are some key benefits of EAM Work Management Excellence Programs:
Increased Asset Reliability
Improved maintenance strategies and proactive approaches lead to fewer unexpected breakdowns and longer asset lifespans, enhancing overall asset reliability.
Reduced Downtime and Production Losses
Efficient work order management and preventive maintenance practices minimize unplanned downtime, resulting in uninterrupted production and improved operational efficiency.
Enhanced Asset Performance
Organisations can make informed decisions to optimize asset performance and maximise output by tracking asset performance.
Improved Regulatory Compliance
Effective EAM programs help organisations maintain compliance with industry regulations and standards, reducing the risk of penalties and legal issues.
ROI and Financial Benefits
Organisations can achieve a positive return on investment (ROI) and better financial outcomes by minimising costly breakdowns and optimising maintenance practices.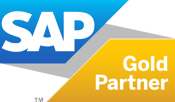 SAP Gold Partner & Value-added Reseller
Recognised by SAP to have the in-house expertise to maintain exceptional levels of customer satisfaction, solution quality, and service delivery.

SRCN Solutions
SRCN Solutions help organisations remove the obstacles holding them back - like backlogs, excessive costs, budget constraints and

Oil Plus
Founded in 1978, Oil Plus specialises in providing solutions for Produced Water Treatment, Injection and Production Chemistry issues. They are completely independent from all chemical and water process equipment vendors. .

Metanax
Metanax Asset Management are an international consultancy and service provider offering bespoke asset lifecycle management services across all energy & industry sectors. Based in the U.K, with active representation in Europe and the Middle East.