SAP EAM Calibration Solutions
SAP offers Enterprise Asset Management (EAM) solutions that encompass various functionalities to manage and maintain assets within an organisation. Calibration is a crucial aspect of asset management, particularly in industries that rely on precise measurements and accurate instrumentation. Calibration ensures that measurement equipment is accurate and reliable, thus maintaining the quality and consistency of products and processes. The product offering includes the latest solutions from SAP and AG's own inventions to complement SAP Solutions.
SAP EAM solutions may include features and capabilities related to calibration management. Here's an overview of how SAP EAM can be used for calibration solutions:

1.Calibration Management Module:
SAP EAM might include a dedicated module or functionality for calibration management. This module is designed to help organizations schedule, track, and manage the calibration activities of their measurement equipment and instruments.

2.Equipment Master Data:
Within the SAP EAM system, you can maintain a comprehensive database of all your measurement equipment and instruments. This includes equipment specifications, calibration schedules, historical calibration data, and maintenance records.

3.Calibration Scheduling:
The solution allows you to schedule calibration activities based on equipment type, usage frequency, and regulatory requirements. This ensures that calibration tasks are performed at appropriate intervals to maintain accuracy.

4.Work Orders and Notifications:
SAP EAM can generate work orders or notifications for calibration tasks. Technicians are alerted when calibration is due, and they can follow standardized procedures to perform calibrations.

5.Mobile Capabilities:
Mobile applications integrated with SAP EAM can enable technicians to perform on-site calibrations using handheld devices. They can input calibration results directly into the system, improving accuracy and efficiency.

6.Document Management:
Calibration certificates, calibration procedures, and other related documents can be stored within the SAP EAM system. This ensures easy access to documentation for compliance and audit purposes.

7.Integration with Maintenance and Quality Management:
Calibration is often closely tied to maintenance and quality management processes. SAP EAM can integrate with other SAP modules like Plant Maintenance (PM) and Quality Management (QM) to ensure a holistic approach to asset management.

8.Data Analysis and Reporting:
SAP EAM provides reporting and analytics capabilities to track the performance of calibrated equipment, monitor calibration deviations, and analyze historical calibration data for trends and improvements.

9.Regulatory Compliance:
For industries subject to regulatory standards (such as ISO 17025), SAP EAM can assist in maintaining compliance by ensuring that calibration activities adhere to the required standards.
Scheduling
SAP EAM allows organisations to schedule regular integrity checks based on asset type, usage, and maintenance history
Data Analysis
The collected data is analysed to determine trends, anomalies, and possible areas of concern. This analysis helps in making informed decisions about maintenance or repair activities
Data Collection
Technicians can collect data during integrity checks using mobile devices or other tools. This data is then entered into the SAP system for analysis
DEPLOYED IN MINIMUM TIME
Seamlessly expand your operations and accommodate increasing demands without compromising performance or efficiency.
EAM Implementation Process
1) Assessment
AG product implementation approach starts with a free readiness assessment. Here we usually assess the Business Process around planning, execution and reporting/analysis.
This will allow us to advice on potential 'process refinements needed', which usually take place in parallel to the rest of the project activities.
2) Implementation
Here at AG we follow SAP's proven 'Activate Methodology' and AG's proven governance model, designed to get all the necessary stakeholders involved at the right time.
The model involved weekly progress calls with progress reports and monthly steer-co meetings with project sponsors/owners.
3) Embedding/Adoption
The mentioned stakeholder engagement approach has proven to ensure successful project delivery and go-live and successful user adoption to derive the intended RIOs.
The implementation also includes a well-structured training program targetting all user groups, such as Maintenance Technicians, Team Lead, Master Data Maintainers and Management (for analytics).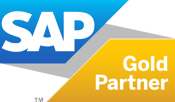 SAP Gold Partner & Value-added Reseller
Recognised by SAP to have the in-house expertise to maintain exceptional levels of customer satisfaction, solution quality, and service delivery.

SRCN Solutions
SRCN Solutions help organisations remove the obstacles holding them back - like backlogs, excessive costs, budget constraints and

Oil Plus
Founded in 1978, Oil Plus specialises in providing solutions for Produced Water Treatment, Injection and Production Chemistry issues. They are completely independent from all chemical and water process equipment vendors. .

Metanax
Metanax Asset Management are an international consultancy and service provider offering bespoke asset lifecycle management services across all energy & industry sectors. Based in the U.K, with active representation in Europe and the Middle East.