SAP Accounting and Financial Close
Interested in automating and streamlining your SAP finance department with SAP?
Our SAP Finance software services help companies implement best-in-class and best-of-breed solutions to enhance the data flowing through your accounts department and company.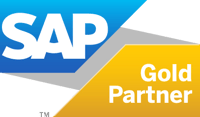 SAP Accounting and Financial Close
SAP's accounting and financial close software is an industry-leading solution in Accounting, Financial Close and Tax Management solutions.
As a leading SAP Gold Partner, our services are focused on helping companies realise the benefits of SAP's Accounting and Financial Close products through our professional and managed services - ensuring that our customers receive an ROI on their SAP investments through best-in-class implementation, automation and business alignment of SAP's finance software.
When dealing with this product set, we can help ensure:
Streamlining of the financial close process
Streamlining reconciliation and consolidation processes
Enable compliant reporting
Fast, transparent financial consolidation
Enhanced quality and control of your financial close
Governance for your end-to-end intercompany processes
Automation of workflows
Implement faster accounting processes
Help fulfil regulatory requirements within your industry

SAP S/4HANA Finance
for group reporting
Streamline financial consolidation and close processes by unifying operational and group reporting.
SAP S/4HANA Cloud
for advanced financial closing
Orchestrate closing with powerful automation to improve governance and compliance, drive efficiency, and gain transparency.
SAP S/4HANA
for central finance
Enable finance transformation and innovation without disruption to your multiple ERP legacy systems.
SAP Tax Compliance


Manage transactional and analytical tax requirements with compliance documentation, calculation, and validation.
SAP Account Substantiation and Automation by BlackLine
Simplify your finance operations while increasing efficiency and supporting better decision-making.
SAP Inter-company
Financial Hub
Manage volatility, support mergers and acquisitions, and foster accounting compliance with complex regulations.


SAP Cloud Adoption and Migration
With some of the best minds in the industry, we help companies identify and align SAP solutions to business processes. Ensuring best practices are implemented when either migrating or implementing new SAP instances/products.
Providing best-in-class solutions to every customer.

SAP Platform Management
Through proactive resolution and continuous improvement, we can ensure that the platform your SAP applications run on are always running at peak efficiency.



SAP Cloud Security
With our in-depth knowledge and experience across key modules in SAP, we provide services to help you monitor and maintain your security architecture, perform technical troubleshooting, change control management & produce audit reports.



SAP Cloud Optimisation
Supporting you to automate where possible, implement AI and ML to drive insights, Cloud cost control right through to monitoring and alerting of key assets – our SAP Cloud optimisation can support you from start to finish.

SAP Application Management
From SAP deployment, application scaling, SAP security through to functional updates and lifecycle updates, we can ensure you are maximising your return on your SAP investments.



SAP Cloud Integration
Through the SAP Business Technology Platform (SAP BTP), we can seamlessly integrate data and business processes between Cloud and On-premise applications. We can also help you realise the benefits of AI-enabled cloud solutions and additional integration between 3rd party SaaS solutions via API connections.

GDPR aware: AG needs the contact information you provide to us to contact you about our products and services. We will never share your contact details.
More information can be found in our Privacy Policy.