SAP: Month End Accruals Process
Looking for a PaaS based solution to streamline your accrual accounting process?


Transform your financial operations by automating the end-to-end accrual process. with RPA and AI. Get in touch...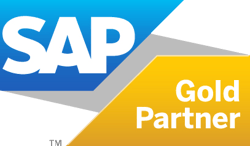 AG: Keeping your Finance Circulation Without Interruption
Business demands a holistic approach when you automate your financial operations to enhance efficiency at each step. These steps, including accruals process, month-end close, invoice data entry and payment executions, are time-consuming and need much human intervention. By automating all these steps in one optimised workflow, with the help of our industry experts, you can achieve:
Streamlined transitions between each step of your entire financial operations

Centralize all your financial automation operations

Maintain all payments, transactions and approval details together.
As an SAP Gold Partner, our expert consultancy and managed services are designed to help our customers implement 'best-in-class' finance automation, ensuring they get maximum ROI on their SAP investments through business process automation to software integration. When automating the month-end accruals processes, we can assure you benefit from:
Integrated solution covering multiple modules (Purchasing, Payables, Business Systems, and General Ledger)

Role-based permit for accrual initiator- and approver-based predefined rules

Flexibility for users to access the accrual amount for eligible transactions

Capability to create manual accruals and accumulate historical accrual data.

Uninterrupted data flow between SaaS and PaaS without a middleware system

Accrual processes are triggered only after the payables period closes

Predefined source for easy identification of the accrual journal's GL

Auto-reversed option for entries created by the tools

Benefits of automating your accruals process with AG
Accelerate the Accruals Process
Automate your finance processes with workflows and exceptional automation services to centralize and standardize your accruals process
Eliminate Manual Process
Reduce the manual process work by 70% and focus on risk-based practice to standardize global finance processes.
Improve Accuracy and Business Resilience
Obtain greater visibility of progress across your cash flow with 100% accuracy and end-to-end visibility of financial transactions
Greater Data Insights
Improved financial operations and regulatory compliance with unique process steps to automate and streamline your treasury loan amount clearing processes

Other Finance Automations
Month-end accruals process is just one of AG's pillars of finance automation. The others are:

GDPR aware: AG needs the contact information you provide to us to contact you about our products and services. We will never share your contact details.
More information can be found in our Privacy Policy.