SAP S/4HANA Implementation
Revolution via Evolution - Tap into SAP's Digital Core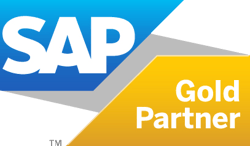 S/4HANA challenges
With businesses growing rapidly and the data being larger than ever, the demand for digital resources has never been greater. But how do you move from traditional IT to the next generation's platforms to allow you to thrive in today's digital economy?
Working with AG
Moving to S/4HANA and in-memory computing doesn't have to be scary; however, there are inevitable challenges. With its deep SAP expertise, understanding of the latest SAP innovation and real-world industry experience, AG will help you safely navigate S/4's unfamiliar waters. You'll be able to fully leverage the advancements available from the platform and SAP's digital core and build the foundations to revolutionise your business.
Our approach
Whether you are taking the first step in your move to S/4HANA and you need some independent guidance or you are looking for an expert consultancy to accompany you in your S/4 journey, or you seek help with specific aspects of your migration, AG can help.
We start by understanding your business drivers, help you to plan a migration roadmap, and use our experience to identify potential problem areas, so you can have a smooth transition. AG can help with any S/4HANA related work, from advisory to project management, to data assessment, data remediation and integration with 3rd party tools and providers.

Better Insights
Extended and fast access to real operational insights.
Reduce Costs
Lower costs with a practical approach to remediation.
Quick Wins
Implement quick wins for long term value.
Reduce Risk
Fully identify and remediate risks early on.