SAP Concur
Empower businesses with automated solutions for seamless travel, expense, and invoice management.
Unlock cost savings, enhance efficiency, and ensure compliance throughout your organisation by gaining real-time visibility into spend, anytime and anywhere.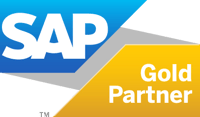 Simplify expense management, travel bookings, and vendor payments with SAP Concur.
Efficiency meets simplicity with SAP Concur's expense management solution.
Empower your employees with a seamless, compliant, and transparent spend management experience through SAP Concur. By combining travel, expense, and invoice processes, our platform understands the challenges your business faces and provides a solution that fosters simplicity, compliance, and transparency. Experience the power of integration and synergy as we help you streamline and connect your spending management for greater efficiency and success.
Simplify the entire expense process, automating from receipt to reimbursement.
Streamline your expense management process and gain control over compliance and costs with automated expense management from SAP Concur. Capture receipts on the go and submit expense claims effortlessly from any mobile device, ensuring productivity stays on track. Experience the benefits of expense automation, including simplified categorisation and matching of expenses to receipts, streamlined expense management, enforced policy compliance, and faster employee reimbursements, all contributing to increased profitability.
Capture all business trips, no matter the booking source.
Gain complete visibility into business travel itineraries and expenses with SAP Concur, empowering you to effectively control costs, enhance compliance, and ensure duty of care. Our integrated travel and expense management solution consolidates the entire process and all relevant data in a single platform, enabling you to manage your travel program according to your unique requirements. Say goodbye to outdated booking systems and embrace a comprehensive tool that keeps up with the dynamic nature of travel.
Concur Travel
Effortlessly capture travel bookings from any source with SAP Concur's comprehensive solution.
Concur Expense
Submit expenses seamlessly from any location with SAP Concur's flexible submission capabilities.
Concur Invoice
Drive efficiency and accuracy by automating and integrating your accounts payable (AP) processes.

An experienced and supportive SAP Gold Partner

Rise with SAP S/4HANA Cloud
AG's Rise with SAP solutions is designed to address all the challenges to your business. If you have been using SAP ERP system for your enterprise, then RISE with SAP can help you migrate to Cloud ERP while constantly modifying your systems to make them outcome-driven intelligent business processes. It facilitates running of cloud ERP that supports SAP S/4HANA Cloud Services.

Cloud Technology Partnerships



SAP Cloud Platform
The SAP Cloud platform is one of the core pillars powering SAP Business Technology Platform (SAP BTP) and has become a key element within their broader platform offering.
SAP Optimisation
SAP Implementation Services
SAP Migration Services
SAP Security
Microsoft Azure
The leading Enterprise Cloud Platform for building, deploying and managing applications (incl. SAP infrastructure hosting).
AWS
AWS is helping businesses scale and grow. We can build flexible, reliable and scalable SAP applications with their offering of computing power, content delivery, database storage and other functionality.

GDPR aware: AG needs the contact information you provide to us to contact you about our products and services. We will never share your contact details.
More information can be found in our Privacy Policy.