Intelligent Asset Management (IAM)
Maximise operational productivity with SAP's Next-Gen collaborative suite.
IAM is SAP's next-generation cloud-based suite of collaborative products that provide a platform for manufacturers and asset operators to define, plan and monitor service and maintenance strategy for assets and products by enabling optimal collaboration, integration & analytical insights.
The IAM Suite consists of 5 components:
ASSET CENTRAL FOUNDATION
Connects IAM and Digital Core (SAP S4 or ECC)

Provides a common master and transactional data layer, a set of out-of-the-box integrations to SAP back-end business, Internet of Things solutions and standard basic functionalities

Enables common next generation product and asset modelling and management
ASSET STRATEGY & PERFORMANCE MANAGEMENT (ASPM)
Measure and improve the performance of your assets and enhance maintenance strategies. You can enable asset owners, managers, plant managers, and reliability engineers to improve control while making maintenance planning easier and more accurate

PREDICTIVE MAINTENANCE AND SERVICE (PDMS)
Combine sensor data with business information in your ERP, customer relationship management (CRM), enterprise asset management (EAM) and augmented reality systems using SAP Predictive Maintenance and Service.
ASSET INTELLIGENT NETWORKS (AIN)
Facilitates collaborative asset management and lets you take full advantage of the Internet of Things

(IoT)Operators can access up-to-date maintenance strategies and manuals from manufacturers

Manufacturers automatically receive asset usage and failure data



ASSET MANAGER (MOBILE APP)
Designed for SAP Cloud PlatformProvides online and offline access to context-rich visualizations and actionable insightsEnables simple and timely execution of end-to-end enterprise asset management (EAM) processes.
Maximum Productivity
Overall equipment effectiveness return on assets & unplanned outages
Reduce Maintenance Costs
Annual service and maintenance cost planned maintenance budget vs actual cost & reducing energy and input costs
Improved Data Quality
Simpler workflows and the ability to execute quickly will lead to accurate results, reducing the chances of human error.
Enhance Monitoring
Using IAM analytical insights for improved planning and maintenance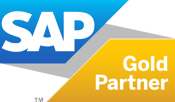 SAP Gold Partner & Value-added Reseller
Recognised by SAP to have the in-house expertise to maintain exceptional levels of customer satisfaction, solution quality, and service delivery.

SRCN Solutions
SRCN Solutions help organisations remove the obstacles holding them back - like backlogs, excessive costs, budget constraints and

Oil Plus
Founded in 1978, Oil Plus specialises in providing solutions for Produced Water Treatment, Injection and Production Chemistry issues. They are completely independent from all chemical and water process equipment vendors. .

Metanax
Metanax Asset Management are an international consultancy and service provider offering bespoke asset lifecycle management services across all energy & industry sectors. Based in the U.K, with active representation in Europe and the Middle East.