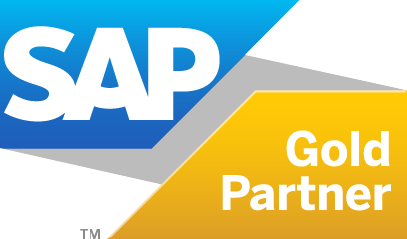 Experts with SAP
Through the continued delivery of successful customer engagements, our expert technical & commercial competencies, and strategic SAP alignment - we are recognised by SAP as a key partner for SAP consultancy & support services.
0
Years Experience
with SAP

RISE with SAP as a Solution to Drive Business Innovation
Spotlight on 𝗦𝗔𝗣 𝗖𝗹𝗼𝘂𝗱 𝗳𝗼𝗿 𝗦𝘂𝘀𝘁𝗮𝗶𝗻𝗮𝗯𝗹𝗲 𝗘𝗻𝘁𝗲𝗿𝗽𝗿𝗶𝘀𝗲𝘀.
Building a Sustainable World. Together.
SAP's single, complete portfolio delivers reliable solutions for sustainability, like SAP Sustainability Control Tower. At the same time, our modular Cloud ERP, S/4 Hana Cloud Public Edition, comes with built-in features and services that reinforce sustainability goals by governing supply chains, procurement, business networks, and human resources.


AG Rises with SAP to Help You Become More Intelligent, Sustainable Enterprise
Accelerate innovation with RISE with SAP and SAP Business Technology Platform
Experience-driven business process management with AG's RISE with SAP solution can support you in your SAP S/4 HANA migration by leveraging the
SAP Business Technology Platform (BTP)
to address next-level innovation. Enterprises are moving away from legacy systems to the cloud to run real-time business models from anywhere and everywhere. SAP BTP, together with SAP S/4 HANA Cloud, brings together application development, data and analytics, integration, automation, and AI capabilities and intelligent technologies in one unified environment to simplify your migration.
Want to amplify your innovation and enrich mission-critical business processes, talk to us. At AG, we can ensure SAP S/4 HANA and SAP BTP are better together to build your business roadmap and transform your enterprise to the next level.
SAP Signavio Process Transformation Suite
SAP Signavio Process Transformation Suite is a suite of solutions for process and journey modelling, process analysis and mining, governance, and automated execution.
With
SAP Signavio Process Transformation Suite
, you get an explicit view of your current business processes to manage proactively and optimise those processes to accomplish the complete agility required to develop a seamless business model. The suite presents a single destination for collaboration and successive change to harness the power of processes and people.
Our focus and priority are to provide value and help you become an intelligent enterprise through your digital transformation journey. Choose AG (the go-to SAP Consultancy in the UK you can trust!) to support your SAP systems with cost-effective, flexible solutions.
Industry 4.0 for the Intelligent, Sustainable Enterprise
The future of digital manufacturing will look to develop a sustainable environment, decrease carbon footprints, and remove waste and operational products through SAP's Climate 21 initiative.
Using Industry 4.0 enabling technologies is a crucial foundation for the digitalization of manufacturing companies. (the Internet of Things (IoT), machine learning, AI, robotics, digital twins, 3D printing, blockchain, and 5G) where data can be used for not only predictive analytics but also productivity.
Download the whitepaper to get insights into manufacturing digitalization and connectivity across your processes and infused business data to accelerate innovation, agile manufacturing processes, and environmentally sustainable operations.

SAP Gold Partner
Recognised by SAP to have the in-house expertise to maintain exceptional levels of customer satisfaction, solution quality, and service delivery.
UiPath
Widely recognised as the leading Robotic Process Automation toolset. AG are a premier UiPath partner – incl. providing BPO services.
SAP Cloud Platform
The SAP Cloud platform is one of the core pillars powering SAP Business Technology Platform (SAP BTP) and has become a key element within their broader platform offering.
AWS
AWS is helping businesses scale and grow. We can build flexible, reliable and scalable SAP applications with their offering of computing power, content delivery, database storage and other functionality.
Microsoft Azure
The leading Enterprise Cloud Platform for building, deploying and managing applications (incl. SAP infrastructure hosting).