SAP Resource Scheduler
SAP Resource Scheduler is likely a tool or solution within the SAP software ecosystem designed to help organisations efficiently manage and schedule their resources, including personnel, equipment, facilities, and other assets. Get in touch with our SAP experts who can provide the latest information on our offerings to get accurate and up-to-date information.
Key features and functionalities of a SAP Resource Scheduler might include:

1.Resource Allocation and Scheduling: The tool helps organizations allocate resources based on demand, availability, skills, and other relevant criteria. It enables scheduling tasks, projects, or assignments for various resources.

2.Real-time Visibility: The scheduler provides real-time visibility into resource availability, allowing planners to make informed decisions when assigning tasks or projects.

3.Integration with SAP Modules: Resource scheduling software is often integrated with other SAP modules, such as SAP ERP (Enterprise Resource Planning), SAP CRM (Customer Relationship Management), and SAP PM (Plant Maintenance), to ensure seamless data flow across different functions of the organization.

4.Capacity Planning: The tool assists capacity planning by analyzing historical data, resource utilization, and demand forecasts. This helps organizations optimize their resource allocation strategies.

5.Skill and Certification Management: Resource schedulers may allow you to manage the skills and certifications of your workforce. This ensures that tasks are assigned to individuals with the appropriate qualifications.

6.Automated Alerts and Notifications: The system can generate alerts and notifications for conflicts, overbookings, or changes in resource availability, helping to avoid scheduling issues.

7.Reporting and Analytics: Comprehensive reporting and analytics capabilities provide insights into resource utilization, scheduling efficiency, and performance metrics.

8.Mobile Accessibility: In a modern context, an SAP Resource Scheduler might offer mobile access, allowing managers and resources to view and manage schedules on the go.

9.Customization and Configuration: Organizations can often tailor the resource scheduler to their specific requirements by configuring settings, rules, and workflows.

10.Collaboration: Some solutions offer collaboration features, allowing team members and managers to communicate and collaborate on schedule adjustments or changes.
Transform maintenance planning and scheduling processes with AG
Achieve insights into existing and predicted workloads
Uncover open work orders fast and create an optimal schedule via simulation analysis before releasing assignments for implementation.
Optimise the benefit of maintenance resources
Managing maintenance workloads by modifying activities in your schedule, allocating work evenly across capacities, and teaming across departments.
Lower asset downtime and improve productivity.
Group, plan and schedule maintenance orders by asset while considering tasks that demand planned downtime and determining intermediary dependencies.
Time Savings in Gatekeeping Process
Improved Data Quality and Accuracy allow a streamlined Gatekeeping process making it easier to take a quick and informed decision without 'back-and-forth' verifications.
Overall Improved efficiency and productivity
Simple workflows & Screens enable maintenance technicians to access all necessary information and data on their smartphones or tablets quickly & effortlessly, allowing them to carry out their tasks more efficiently and effectively.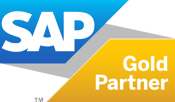 SAP Gold Partner & Value-added Reseller
Recognised by SAP to have the in-house expertise to maintain exceptional levels of customer satisfaction, solution quality, and service delivery.

SRCN Solutions
SRCN Solutions help organisations remove the obstacles holding them back - like backlogs, excessive costs, budget constraints and

Oil Plus
Founded in 1978, Oil Plus specialises in providing solutions for Produced Water Treatment, Injection and Production Chemistry issues. They are completely independent from all chemical and water process equipment vendors. .

Metanax
Metanax Asset Management are an international consultancy and service provider offering bespoke asset lifecycle management services across all energy & industry sectors. Based in the U.K, with active representation in Europe and the Middle East.