Embark on Your Field Logistics Transformation Journey: An In-Depth Exploration of its Overview and Advantages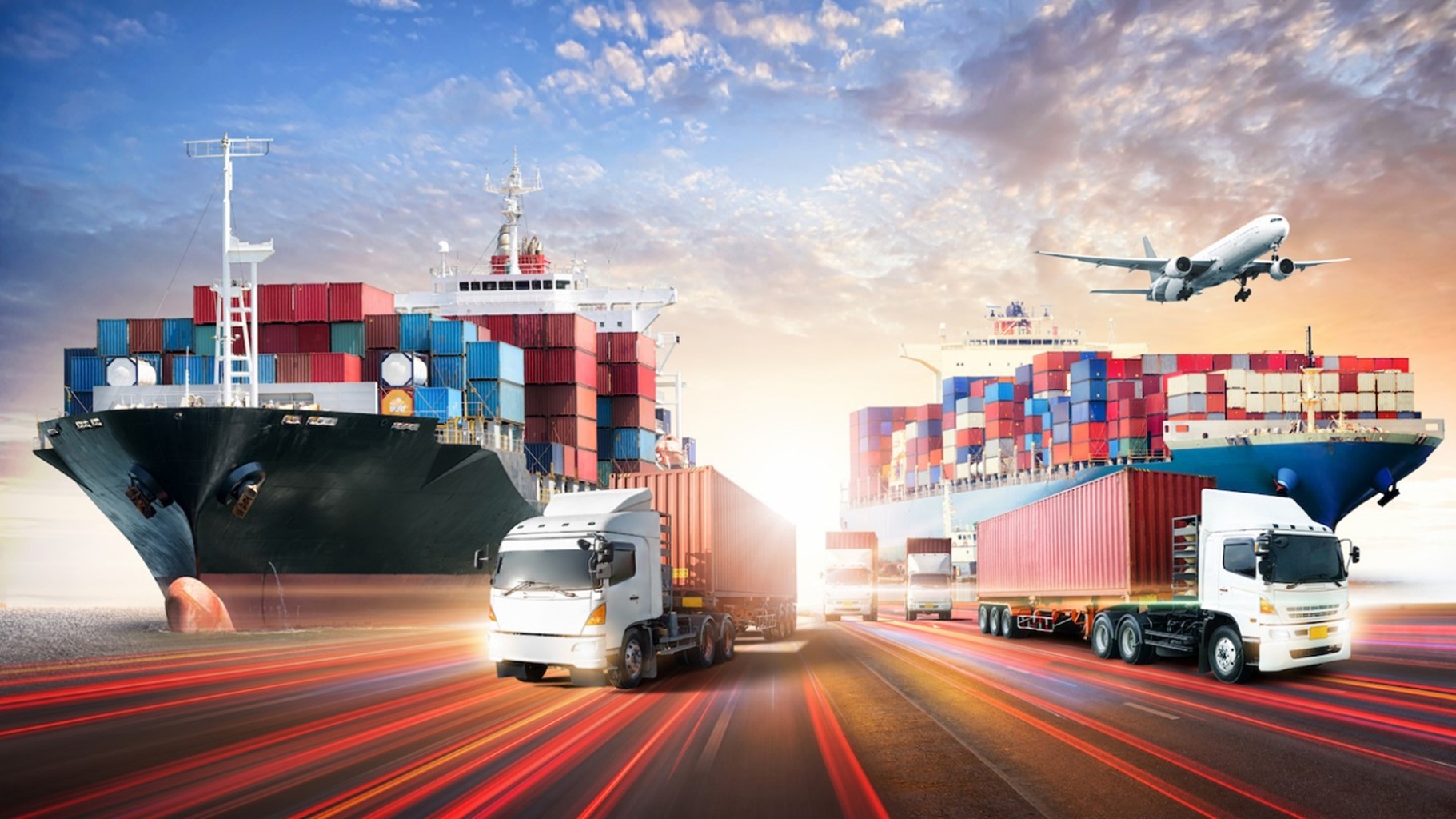 Offshore logistics refers to the management and coordination of various activities involved in supporting offshore operations in industries such as oil and gas, renewable energy, and offshore construction. It encompasses the planning, organisation, and execution of logistics activities required to supply goods, and equipment to offshore facilities and projects located in remote or offshore locations, typically away from the mainland or on the open sea.
SAP's Remote Logistics Management (RLM) which caters the Offshore Planning and Logistics, is currently running as a compatibility pack in SAP S/4HANA with end of support by Dec 2025.
SAP introduced a new module SAP Field Logistics by mid of 2021, which serves as an upgraded replacement for the existing Remote and Logistics Management module and offers enhanced features that cater to the diverse business requirements associated with offshore logistics processes.
Quick Lookup of Solution Availability:
| | | | |
| --- | --- | --- | --- |
| SAP Module | S/4HANA On Prem | S/4HANA Private Cloud | S/4HANA Public Cloud |
| RLM | Compatibility Pack until 2025 | Not Available | Not Available |
| Field Logistics | From S/4HANA 2022 | From S/4HANA 2022 | From S/4HANACloud 1908 |
Key Features
AG's framework for Field Logistics from SAP is with more enhanced functionalities from the present RLM solution in the areas of maintenance, supply chain with better automation and analytical reporting which makes this solution pack easier to implement with minimal IT support in the usage. With these benefits, this solution provides a better performance in managing business operational activities with ease and minimum clicks.
RLM vs Field Logistics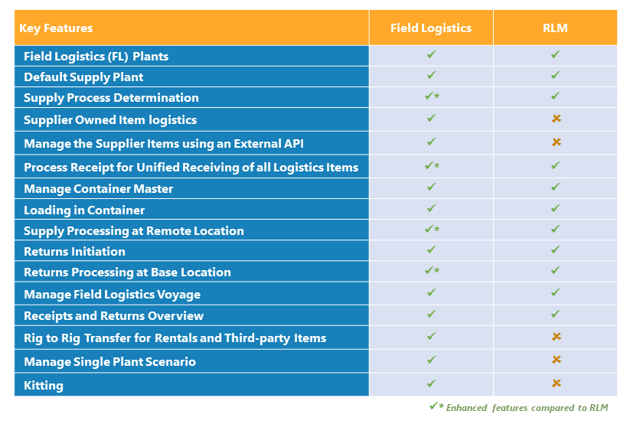 High-Level Benefits
Fiori apps for Managing Offshore Logistics

Designed for use on tablets and handheld devices, this feature is optimized for seamless operation on offshore platforms and rigs, even in challenging weather conditions. With intuitive system-guided processes, it enhances user experience, making it easier to navigate and utilize the solution effectively.

Enhanced tracking




Improved tracking capabilities for Supplier items, Rentals, and Non-Stock items, including a detailed history, enhances the efficiency of supply chain tracking.

Intuitive and Simplified Manifest


The Intuitive and Simplified Manifest Process offers a seamless way to navigate and gain a quick overview of various associated objects, such as Containers and Deliveries. This not only enhances operational efficiency but also streamlines the overall workflow for improved productivity.

Automating the creation of Outbound delivery/ Stock Transfer Order

Simplifies the process of generating follow-on documents by automating the creation of Outbound delivery/ Stock Transfer Order, effectively eliminating repetitive tasks and enhancing operational efficiency

Scan Handling Unit Label/ Container Label

The application incorporates intelligent technologies, such as Scan Handling Unit Label/ Container Label, to streamline the receiving process and make it more efficient.

Better Container Management

Improved Container Management with automatic updates to the container status triggered by the expiration of associated certificates.
Integration with SAP Modules
SAP Field Logistics seamlessly integrates with various SAP modules, allowing for a smooth and efficient flow of information across different areas of your business operations.
Plant Maintenance
Quality Management
Inventory Management
Extended Warehouse Management
Transportation Management
Summary
Field Logistics helps upstream oil and gas industries to manage their logistics activities with ease by handling Stock, Non-Stock, Service, Rental inventories with full control and accurate reporting along with improved supply chain visibility.
SAP Field Logistics should be viewed not only as a replacement to SAP Remote Logistics Management (RLM) but as a more comprehensive and encompassing solution, that offers significant improvements and advantages over SAP RLM.
AG can help you with your SAP Field Logistics transformation and kick-start your journey today and experience the potentials of SAP Field Logistics with our comprehensive system demo (integrated with Plant Maintenance and Extended Warehouse Management).