SAP Asset Strategy & Performance Management (ASPM)
Identify Which Assets Need the Most Care & Attention
Benefit from best-in-class, Cost-effective, flexible & bespoke SAP Asset Strategy & Performance Management Services from AG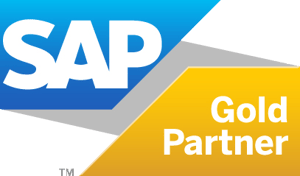 Access best-in-class SAP ASPM solutions
AG's ASPM is part of the Intelligent Asset Management solution portfolio. It was developed to help you understand the criticality of your equipment. Using the ASPM tools helps you identify each item, assessing its failure risk, then giving it a criticality rating. This means that should issues arise, you'll have the knowledge of exactly which items need to be prioritised for repair, and which ones are less essential and can wait a little longer.
With our wealth of engineering knowledge combined with our team's technical expertise, we can help you identify what needs to be done to make ASPM a success for you. We'll provide support with technical implementation and training to ensure you get the most out of your investment. We'll work with you to confirm that your data is in great condition so that your equipment records match your plant items and your task lists and maintenance plans are creating notifications and work orders correctly, all in alignment with ASPM recommendations.
The Asset Strategy and Performance Management application enables asset owners, managers, plant managers, and reliability engineers to improve control while making maintenance planning easier and more accurate. It helps strike that perfect balance between the performance of each asset, the cost of the performance, and the exposure to risk it brings, keeping everything working without over-maintaining.
AG will help you implement the solution and support you on your path in assessing your equipment, leading you on your maintenance excellence journey.
Built-in Risk & Criticality Matrix
In-built Risk and Criticality Matrix to assess each piece of equipment.

Subsequent rating to help prioritise which item needs your focus.
Failure Mode Effects Analysis (FMEA) and Reliability Centred Maintenance (RCM) Tools
Failure Mode Effects Analysis (FMEA), and Reliability Centered Maintenance. (RCM) tools included within ASPM

Identify the risk of failure and the reasons for it using historical data.
Assessments to Determine Maintenance Strategies
Use intelligence to move towards predictive maintenance - gain

confidence that you are not simply maintaining the equipment in line with traditional time-based routines.

Using historic information to update predictive maintenance strategies.
Information Assessment Rationale Available
All information about the assessments, and why they were made are available to view and review.

Comments and ratings which make up the overall risk can be seen and analysed for improved decision-making.
Prioritise Equipment Items
By understanding the criticality of your equipment, you can focus your efforts in the right areas
Define Maintenance Strategies
Use your assessments to determine how to maintain your equipment
Increase Equipment Reliability
Use your information to help identify potential failures before they occur
Reduce Equipment Downtime
Your equipment will be returned to service sooner by maintaining it before it fails
Well defined tasks, goals and objectives
Lower project costs
Early detection of deviations
Improved project controlling
Improved team co-operation
Reduced risk
Project Management Experience GDPR aware: AG needs the contact information you provide to us to contact you about our products and services. We will never share your contact details.
More information can be found in our Privacy Policy.