SAP Blockchain Business Services
Understand the future of blockchain in the SAP landscape

Learn how to integrate blockchain into your SAP environment with SAP Leonardo and
SAP HANA.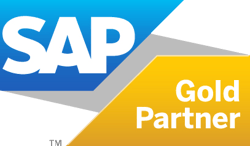 SAP Blockchain Business Services
Here at AG, our SAP Blockchain Business Services are designed to support companies to address fraud detection, improve inventory, supply system tracking and management, and enhance product storage. Blockchain can be applied to all your business processes. However, some of the significant drivers of blockchain in enterprise applications are as follows:
Improving transparency and trust in multi-party transactions

Reducing forgery and fraud in multi-party transactions

Reducing expenditure and increasing efficiency in multi-party transactions

Enabling secure, decentralised transactions among multiple parties in the IOT

More automation is initiated automatically when instructed conditions are met
With years of in-depth understanding and an innovative and insightful approach, AG can define the next-generation technological enhancement. This allows the team to strengthen the scope of business expansion. As an SAP Gold Partner, we focus specifically on the SAP product portfolio, ensuring the delivery of a complete governance framework to scale business tasks and maximise SAP investments and ROI.
AG offers you a rewarding and all-inclusive blockchain technology solution. Our solution includes prototyping, culmination, testing, consulting, and successful execution of enterprise solutions. Our experts guide personalised solutions to enterprises based on their precise business requirements.
We help businesses become tough, organise, and improvise with dedicated and secure cutting-edge technologies to provide smooth transactions.
AG's success in SAP Blockchain Business Services comes from our in-depth SAP technical expertise and our extensive knowledge of industry-specific application alignment to bespoke business processes.

SAP Blockchain Technology- A Plethora Of Different Services
SAP Blockchain As a Service
SAP offers its BaaS service that complements other platforms and ERP solutions
SAP Blockchain offers a low risky gateway to blockchain for clients
It empowers every customer and developer to make blockchain actionable and benefit their business
SAP BaaS Framework Support
Multichain- It helps to carry out multiple activities through a single framework.
Hyperledger Fabric-A personalized network that allows you to share information with industry experts.
Quorum-This helps to amplify speed of the transactions.
SAP Blockchain Components
SAP HANA Blockchain Service- helps connecting blockchain platforms to SAP HANA
SAP Cloud Platform Blockchain- Easy and Low risk approach to create blockchain based applications in the cloud.
SAP HANA Blockchain Service
SAP HANA Blockchain adapter- Enables easy adaptation of different blockchain networks.
SAP HANA Integration Service- Helps align and enhance the features of blockchain technology.
SAP Cloud Platform Blockchain Service
Offer an alternative to utilize traditional Blockchain solutions.
Enables easy integration with SAP ERP solutions with the help of SAP Leonardo.
Integrates with next-generation solutions and advanced technologies such as AI, IoT, etc.
GDPR aware: AG needs the contact information you provide to us to contact you about our products and services. We will never share your contact details.
More information can be found in our Privacy Policy.