SAP: Hyperautomation
Has your hyperautomation journey started?


Jump-start your hyperautomation and drive ROI by teaming with AG's industry experts, consultants, and support engineers throughout your journey.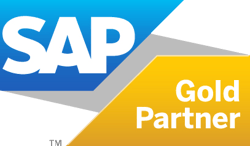 Drive Hyperautomation with SAP Business Technology Platform
Start your Hyperautomation journey with AG. It is integrated industry-leading solution designed to help you solve your toughest operational challenges. With actionable AI-generated recommendations, built-in analytics to measure impact, and business-friendly low-code tooling, AG's solution for Business Automation is helping clients reduce the amount of time spent on manual processes by 80%, decrease customer wait times by half, comply with regulations to reduce risk, and save thousands of work hours that were then reallocated to higher-value work.
Here are some critical considerations for choosing a business-led automation platform for your business:
The solution must provide a low-code, intuitive, graphical and model-based development environment that empowers business experts and enhances overall productivity.

The solution must facilitate and streamline business-IT collaboration. It has to be a unified solution that combines rule-based technologies and ML/AI-based advanced analytics in one end-to-end integrated platform.

The solution includes central model repository features that simplify adapting and managing models.

The solution offers end-to-end transparency, traceability and interpretability for every automated decision, thus ensuring auditability.

And finally, the solution comes with flexible ownership and delivery options so businesses can choose between on-premise and cloud deployments or start small and scale gradually.
To be precise, in terms of SAP, hyperautomation is now achievable by the combination of various technologies such as SAP's Build Process Automation
(iRPA)
, and the new capabilities of Intelligent business management software
(iBPMS)
, Artificial Intelligence
(AI)
& Machine Learning
(ML).
In short, now bots have become more capable.
AG have many more solutions to make you
Hyperautomation
enabled with minimal development time.
For more information on intelligent automation, talk to our experts and jump-start your hyperautomation and drive ROI by teaming with AG's industry experts, consultants, and support throughout your digital transformation journey.

Benefits of automating your SAP close activities with AG
Powerful and Intuitive
Augment your everyday work with an intuitive bot setup, such as record, enhance, and drag/drop and then tackle increasingly complex processes.
Secure and Scalable
Uncover the highest ROI automation opportunities with our consultative approach and deep industry expertise to deliver practical, secure and scalable automation solutions.
Intelligent and Connected
Focus on connectivity and reusability to increase the value of bots to the business and achieve 100% automation for complex processes.
Open and Integrated
Automate all your integrated processes by turning every piece of structured and unstructured data in any document into a consumable digital asset through AI and ML with our Bot.

Hyperautomation combines automation technologies to:
Automate any business process end-to-end.
Enable your modern workforce with the right capabilities.
Add intelligence and insight to automation with AI and ML.
Provide insight into automation ROI for continued scale.
Hyperautomation is a business-driven, disciplined approach that organizations use to rapidly identify and automate as many business and IT processes as possible. This can be achieved using multiple technologies, tools, or platforms, including many terms you may be familiar with:
Artificial intelligence (AI)
Machine learning (ML)
Robotic process automation (RPA)
Business process management software (BPMS)
An increasing range of low-code or no-code tools


GDPR aware: AG needs the contact information you provide to us to contact you about our products and services. We will never share your contact details.
More information can be found in our Privacy Policy.