SAP Optimisation Services
Looking to solve complex SAP optimisation problems?
Benefit from best-in-class SAP Optimisation solutions from AG.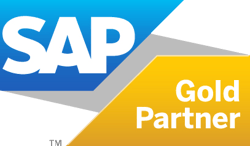 Expert in SAP Optimisation
Here at AG, our SAP Optimisation services are focused on ensuring that our customers are getting value for money on their SAP investments. As the majority of SAP implementations are mission critical, we ensure your environment is always running at peak efficiency and aligned to business processes while reducing the risk of downtime.
Our SAP Optimisation services cover a variety of scenarios depending on what you are looking to achieve. These range from:
SAP Application Performance
SAP Security Assessments
SAP Data Management and Optimisation
Cloud Roadmap and Migration Assessment
Cloud Development Services
As a leading SAP Gold Partner, we have a proven track record in project delivery, providing high-quality support in SAP Optimisation and Consulting Services. When engaging with our team of expert SAP consultants, you will have peace-of-mind that your SAP environment is in safe hands.

SAP Optimisation Services
SAP Application Optimisation
SAP Transformation Planning
SAP Functional & Technical Assessments
SAP Readiness Assessment
User Interface Improvements
SAP Roadmap & Strategy
SAP Platform Optimisation
SAP Platform Optimisation
SAP Workload Migration Assessment
On-premise, Hybrid, Cloud and Multi-Cloud
– 'Cost & Benefit' Assessment
SAP Licensing Assessment
SAP Licensing Optimisation
SAP Commercial Review
GDPR aware: AG needs the contact information you provide to us to contact you about our products and services. We will never share your contact details.
More information can be found in our Privacy Policy.