SAP Mobile Solution Implementations
AG enables you to build 'smart enterprises' which empower your employees. Supervisors and employees on the Field can utilise our solution to achieve their tasks, maintain track of crucial information or make the right decisions while moving. Employees can carry out the subsequent activities even from outside the office premises;
Access Business Systems while they are in the Field

Recover and Revise Business Critical Information from any Field Location

Control Work Schedules Efficiently and Reduce Idle Time

Real-time Information Flow to Promote Well Informed Decision Making

Stick to Regulatory Compliance Requirements

Utilise a Mobile Device of Choice – iPhone, Android, Windows Mobile, etc
As our solution supports all leading device platforms like iOS, Android and Windows, it aligns skillfully with the enterprise-wide approach towards BYOD (Bring Your Device) for deploying enterprise-centric mobility solutions.
STREAMLINES CORE BUSINESS OPERATIONS
Our solution simplifies finance and procurement, breaking down barriers and providing clearer insights into operations.
SAVES TIME AND MONEY
Businesses can significantly reduce the time and cost associated with deploying and maintaining a traditional ERP system
FASTER ROI
Ability to deliver faster ROI by being more efficient and effective, allowing you to see quick returns in a shorter timeframe.
DEPLOYED IN MINIMUM TIME
Seamlessly expand your operations and accommodate increasing demands without compromising performance or efficiency.
Agility or Adaptability on the go
Achieve comprehensive clarity in your business operations and transform them with automation and advancements that compel continued operational enhancements.
Complete solution for the Oil, Gas & Energy sector
Obtain an ideal, data-driven panoramic view of desktop functions and processes faster and with fewer resources required; then action-acquired insight via automation.
Drive operational efficiency and improve performance
Source, monitor, and automate service discussions to mount processes efficiently and enhance the experience of your clients. drive operational efficiency and improve performance.
EAM Implementation Process
1) Assessment
AG product implementation approach starts with a free readiness assessment. Here we usually assess the Business Process around planning, execution and reporting/analysis.
This will allow us to advice on potential 'process refinements needed', which usually take place in parallel to the rest of the project activities.
2) Implementation
Here at AG we follow SAP's proven 'Activate Methodology' and AG's proven governance model, designed to get all the necessary stakeholders involved at the right time.
The model involved weekly progress calls with progress reports and monthly steer-co meetings with project sponsors/owners.
3) Embedding/Adoption
The mentioned stakeholder engagement approach has proven to ensure successful project delivery and go-live and successful user adoption to derive the intended RIOs.
The implementation also includes a well-structured training program targetting all user groups, such as Maintenance Technicians, Team Lead, Master Data Maintainers and Management (for analytics).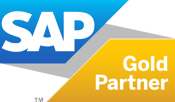 SAP Gold Partner & Value-added Reseller
Recognised by SAP to have the in-house expertise to maintain exceptional levels of customer satisfaction, solution quality, and service delivery.

SRCN Solutions
SRCN Solutions help organisations remove the obstacles holding them back - like backlogs, excessive costs, budget constraints and

Oil Plus
Founded in 1978, Oil Plus specialises in providing solutions for Produced Water Treatment, Injection and Production Chemistry issues. They are completely independent from all chemical and water process equipment vendors. .

Metanax
Metanax Asset Management are an international consultancy and service provider offering bespoke asset lifecycle management services across all energy & industry sectors. Based in the U.K, with active representation in Europe and the Middle East.