SAP Cloud ALM
Would you like to transform your business into an intelligent enterprise?
Watch your business flourish with highly automated operations initiated by our intelligent cloud and hybrid business solutions.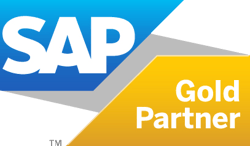 Assisting companies in writing new transformation stories after migrating to the cloud.
A decade back, enterprises could not have imagined transforming their business by migrating to another technology landscape so swiftly as it can be achieved today. We are honoured for successfully expediting such transformations across the industry. Enterprises venturing on the S/4 HANA journey are undergoing transformations by mapping their business processes to new technologies. AG provides support for all relevant SAP solutions in the making through this transition with consistent guidance in the:
• Defining operations process for making the transition and integrating operations tools
• Monitoring business processes, integrating applications and new users
• Detecting the root cause of problems and undertaking corrective measures
• Improving processes by automating

AG provides SAP Cloud ALM for complete lifecycle management of multiple cloud solutions. Cloud ALM is built on top of the SAP Business Technology Platform for bringing automation in operations within cloud-centric landscapes such as:
• Application Lifecycle Management (ALM) for cloud-centric or hybrid solutions
• ALM tools running the business across on-premise as well as cloud-centric landscapes
• Integrate a process deployed on-premise and another deployed through SAP SaaS or PaaS services.
SAP Cloud ALM provides a built-in integration to SAP BTP Workflow Management, SAP Build (iRPA) and SAP BTP Automation Pilot.
Our SAP experts have ensured business continuity with smooth and effective adoption of the latest innovations. Our SAP Consultants ensure effective teamwork in bringing transparency along the entire end-to-end SAP service delivery process. Talk to one of our SAP experts.
Accelerate the process of transformation
Follow the Agile approach, test and automate only what matters
Minimize disruption in business process
Monitor business processes and facilitate the integration of systems, users and cloud services
Avoid anomalies
Detect problems proactively and expedite problem resolution by automating corrective measures.
Increase transparency
Provide transparency in running business services through business service reporting
Reduce cost
Lower the cost of implementation and running operations through automation and nullifying the cost of maintenance and 3rd party licenses.

Frequently asked questions
What is SAP HANA application lifecycle management?
What is cloud application lifecycle management (CALM)?
What are the functionalities of SAP cloud application lifecycle management for implementation?
GDPR aware: AG needs the contact information you provide to us to contact you about our products and services. We will never share your contact details.
More information can be found in our Privacy Policy.