SAP Signavio Process Insights - Journey to SAP S/4 HANA
Is your enterprise striving to manage the process changes?


If you are looking for the fastest path to process excellence and are keen to realise your full value potential. We can leverage the power of SAP Signavio Process Insights for your core ERP business processes and optimise your journey to SAP S/4 HANA.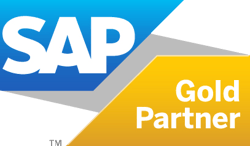 Kickstart your SAP S/4 HANA Cloud trail with AG
While most companies do have a strategy for handling process changes, and some have established SAP BPM initiatives. Business leaders need help obtaining instant real-time insights into the business processes of their ERP application to make informed decisions. Ideally, enterprises rely on subjective, qualitative, and manual approaches, which may heighten the likelihood of poor process reengineering, misallocating valuable company resources, and failure to seize opportunities for improvement.
The SAP Signavio Process Insights is a new transformation elixir that offers businesses seamless and uninterrupted process monitoring, evaluation, and enhancement. SAP Signavio Process Insights continuously gathers performance data by utilising software-supported business processes. The solution is easily integrated with your SAP ERP application or SAP S/4HANA Cloud system and promptly identifies process flaws and opportunities for improvement. It rapidly generates recommendations for process improvement, automation and optimisation to attain scalable performance advancement.
In this environment of hyper change, SAP Signavio Process Insights can support you with SAP S/4 HANA Cloud transformation with interactive real-time data insights to get instant improvements. With SAP Process Intelligence, your business process can be analysed with out-of-the-box process flows and performance indicators to get tailored recommendations to turn fast insights into quick ROI. In addition, AG can stimulate your process mining capabilities, fuel continuous improvement of processes and drive immediate business outcomes.
Want to jump-start your SAP S/4 HANA Cloud Journey to suit your business? AG can help you get real-time measurable results with SAP Signavio Process Insights to achieve your business goals faster than ever.
End-to-end Visibility
Gain new levels of transparency for
improved process performance.
Fast Insights to Rapid Results
Continuous process monitoring with timely
performance assessment leads to rapid results.
Undisrupted Analytics
With the root cause analysis capability,
drill down to find out where your
issues really lie.
Immediate Recommendations
Leverage data-driven process improvements
focusing on corrective actions.
Maximised business value
Advanced process automation to
get instant insights and ROI.

Retail Store
Maintenance
We support retailers to scale their customer experience and engagement through advanced business process optimisation and intelligent retail solutions.
Hotel & Restaurants Maintenance
We develop innovative customer experiences to help the hotel industry and food manufacturing companies maximise profits in a competitive market.
Healthcare
Maintenance
We help healthcare industry leverage next-generation technologies to redefine their data granularity for future predictive maintenance and security precautions.
Oil, Gas & Energy
Maintenance
Our deep industry expertise in the Oil & Gas Energy and Utility industry reduces the organisational risk while gaining visibility into process operations to make more informed decisions.
Transportation & Logistics
We develop intelligent supply chain tactics to provide real-time insights into end-to-end supply chain visibility to identify risk areas and potential bottlenecks.
Manufacturing & Production Maintenance
We ensure that your entire manufacturing and production team achieves its project objectives on budget with faster time-to-market.
Frequently asked questions
What is SAP Signavio Process Insights?
How does SAP Signavio Process Insights integrate with S/4 HANA Cloud?
Can SAP Signavio Process Insights be used with other ERP systems besides S/4 HANA Cloud?
GDPR aware: AG needs the contact information you provide to us to contact you about our products and services. We will never share your contact details.
More information can be found in our Privacy Policy.