AG Fast Start Package for SAP Supply Chain and Logistics Automation

Enhance order accuracy, streamline stock movements, optimise delivery accuracy, and efficiently meet customer demands.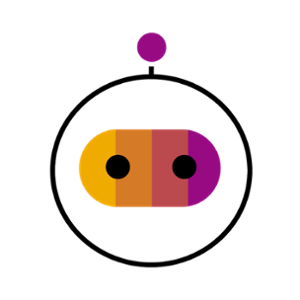 Real World SAP Automation | Fast Start Packages for Smart Automation

AG's Fast Start Packages are a pre-built SAP automation suite covering SAP Finance, Supply Chain, Sales and distribution, and more.
From order processing and inventory management to shipment tracking and demand forecasting, we ensure that your operations run efficiently and error-free.
Why AG's Supply Chain and Logistics Fast Start Packages?
Provides real-time visibility into inventory levels, order status, and shipments across the entire supply chain.
Brings significant improvements in efficiency and productivity of supply chain processes by eliminating manual tasks.
Mitigates risks and improves resilience in the face of disruptions.
Problems we address:
Whether you run a retail business seeking to optimise inventory levels and enhance fulfilment processes or a manufacturing firm needing improvements in production planning and execution, AG's Fast Start SAP Supply Chain and Logistics solutions are designed to cater to various industry-specific requirements.
Contact us today to learn more about how our Fast Start Packages can help you automate your Supply Chain and Logistics processes.
Discover the supply chain revolution with AG's cutting-edge pre-built SAP 'Packaged' Automation solutions!
Configurable
Customising the solution to meet your unique requirements.
Component-Based
Utilising a modular approach to increase flexibility and scalability.
Extensible
Adapting and growing as your business evolves.
Integration
Seamlessly integrating with existing systems.
Key Components of the Fast Start Package
Improve efficiency, visibility, resilience, and sustainability with AG's Fast Start Package for streamlined supply chain automation.
SAP SCM Order Confirmation
Streamlines the order confirmation process with suppliers by automating tasks such as sending order confirmations, tracking confirmations, and managing exceptions.
SAP PO Closure
Automates the process of closing purchase orders, including verifying deliveries, receiving invoices, and matching invoices to purchase orders. It also ensures that purchase orders are closed accurately and on time.
SAP SES Creation
Improves the visibility and efficiency of shipping processes by creating and managing sales and distribution (SD) shipment execution segments (SES), including tracking the shipment of goods from the warehouse to the customer.
Road-Map to Supply Chain (SCM/ P2P) Processes
Drive efficiency throughout your SCM/ P2P processes with AG's automation!
Material Masters
Provides information about the materials that a business uses, such as their descriptions, specifications, and pricing.
PO Create
Communicates a business's needs to its suppliers, including the information about the quantity and price of the materials, and the required delivery date.
PO Confirmations
Confirms the terms of a PO with a supplier with respect to the materials being ordered, the quantity and price of the materials, and the required delivery date.
GR/ SES & Payments
Receiving and verifying shipments of goods, while making timely payments to suppliers for the goods they have delivered.
PO Closure
Ensures that all Purchase Order (PO) terms have been met and that the supplier has been paid.
Reduce duplicates, improve P2P Controls, automate large-scale business admin tasks and more.
Time Management
Saves 1000 - 5000 hours annually
Rapid Deployment
Swift implementation within 4 - 8 weeks
Direct Savings
Replaces 1 - 5 Full-Time Employees (FTA's)

SAP Supply Chain Management
Manages the supply chains from end to end, including planning, execution, and monitoring supply chain processes.

SAP Supply Chain Planning Services
Plans the supply chains more effectively with services including demand forecasting, supply planning, and inventory optimisation.

SAP Supply Chain Logistic Services
Executes the supply chains more efficiently, focusing on transportation, warehousing, and order management.

SAP Field Logistics Solutions
Manages the field logistics operations including mobile apps, fleet management tools, and route optimisation tools.