SAP Application Management (AMS)
Are you looking for a SAP Partner to support you
with a simplified SAP application management process?
Best-in-class & end-to-end portfolio and SAP application management from AG...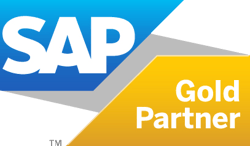 Successful SAP Application Management starts with AG
Here at AG, our SAP Application Management Services (AMS) include development, implementation, integration, testing, maintenance and support (functional and technical), monitoring, backup, recovery, and help desk services - as well as maintaining best-in-class SAP implementations standards throughout the project.

We are your end-to-end solution for your journey of digital transformation. Our specifically tailored services facilitate seamless Application Management Services(AMS) in all areas: From process over maintenance and support (functional and technical) to optimization and innovation. Whether from your local infrastructure or in the shared public cloud, we cover the complete spectrum of your IT environment. Our globally available best-in-class SAP Expertise is there for you, to fulfill your requirements locally.

Our vast experience in Application Management Services and SAP cloud services gives us an understanding of constructing your IT landscape prepared for a better tomorrow with exceptional business innovation.
What does AG offer?
Reduces the complexness of running enterprise applications while assuring performance and availability
End-to-end data management services with improved technical and functional abilities of the entire project
Unified console to promote ease of use, compact monitoring, and improved reliability
Provides you with insights into performance, uptime, and security metrics
As a side note, AG has profound expertise across SAP's functional areas, from SAP Project Development Lifecycle to Technical Management, offering a full scope of integration with SAP and a broad variety of services available, from core SAP to highly complex specialist areas.
We also simplify budgeting while securing strong data governance and real-time reporting. Easy-to-use interfaces, strong controls, and complete updates visibility allow us to manage SAP project development and deliver projects on time and on budget.

Quality Outcomes
Improved governance and security compliance
Lower Costs
Optimise maintenance and reduce total cost of ownership
Deliver Value
Through continuous improvement & innovations
Flexible & Bespoke
Tailor-made to meet your SAP Support requirements