SAP Advisory Services
Are you getting the most out of your initiatives and investment in your enterprise's digital transformation?
We can provide support for your business process enhancement through SAP cloud services, improve quality of deployments and address specific SAP solution-related challenges.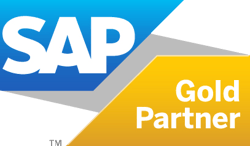 Assisting companies in shaping digital strategies for better ROI
Addressing business challenges are only sometimes cost-effective. Even embracing innovation to stay competitive is not without unwarranted and unforeseen snags or roadblocks. Adapting SAP intelligent technologies on the one hand, and laying a foundation for innovative business models, on the other hand, require deep insight and calculated steps. Developing a better customer-centric business necessitates small steps through several phases of customisation. To this end, SAP Advisory services provide expertise in appropriately utilising tools and resources and identifying and designing effective use of digital investments.
Today, SAP enterprises working with software deployed on-premise, on-cloud, or through third-party service providers operate amidst a complex technology landscape. SAP Business Technology Platform (SAP BTP) provides flexibility in connecting business applications, processes, and data, by integrating their IT ecosystem.
AG SAP consultants provide transformation advisory services aligning business processes with expected business outcomes. To help your business navigate through the ever-evolving technology landscape, our experts offer support for the following:
Identifying core process transformation opportunities, evaluating opportunities for innovation and nurturing and realising those opportunities.

Adapting business strategy for long-term success, complementing strategy with business data, solution, enterprise architecture and IT strategy and engaging people for making the transition.

Exploring and planning digital investments, measuring progress and setting up a governance structure for ensuring specific outcomes.
With AG SAP consulting, you can turn your business into an intelligent enterprise with actionable insights such as:
Aligning enterprise business intelligence with solid knowledge of SAP best practices

Setting up a strategy that would support and enhance technical implementation

Providing management consulting as well as digital know-how
If any of the above resonates with what you are trying to achieve or if you're interested in learning more about how you can improve your existing SAP environment with SAP BTP to serve your business requirements better. We'd be more than happy to have an informal chat to discuss 'the art of the possible' with you.
Benefits - Upgrading SAP systems with Enhancement Package:
Define strategy and long-term road map
Visualising ideas that can be developed and executed as digital business models in a structured, systematic manner
Make business and value assessment
Analysing and evaluating the cost, benefit, risk, and impact of a business after designing new processes and architecture.
IT strategy and architecture road map
Setting a direction of business strategy and a process for solving a variety of business and IT challenges as well as for reaching service excellence.
Transformation advisory
Aligning the SAP solution capabilities with business values, reducing resistance to change, accelerating the adoption of new processes and solutions
Solution advisory
Assessing the level of changes required for implementing transformation and bridging business strategy and tactics for optimising cost of operations

Speak to an SAP expert today...
GDPR aware: AG needs the contact information you provide to us to contact you about our products and services. We will never share your contact details.
More information can be found in our Privacy Policy.