Tailored EAM FIORI Dashboard/Apps
Tailored EAM (Enterprise Asset Management) FIORI Dashboards and Apps refer to customised user interfaces and applications developed using the FIORI design principles for managing and monitoring assets within an enterprise. To develop your tailored EAM FIORI Dashboards and Apps, organisations typically collaborate with SAP consultants, developers, and designers experienced in FIORI design principles and development techniques. Our SAP experts can help analyse the organisation's requirements, design the user interface, develop the apps, and ensure proper integration with existing systems. Overall, tailored EAM FIORI Dashboards and Apps enhance the user experience, improve asset management processes, and contribute to better organisational decision-making.
FIORI Dashboards and Apps in the EAM context are designed to provide users with easy access to relevant information and tools to effectively manage these assets. Here's how tailored EAM FIORI Dashboards/Apps can benefit organisations:
Personalized Experience
Tailored FIORI Dashboards and Apps can be customised to display the asset-related information most relevant to each user's role and responsibilities. This personalisation improves user productivity and efficiency.
Simplified Workflows
EAM processes often involve complex workflows, such as creating maintenance requests, approving work orders, and tracking asset history. Tailored FIORI Apps can streamline these workflows, reducing manual effort and potential errors.
Emergency Maintenance Count
This KPI tracks the number of unscheduled emergency maintenance activities. A high count may suggest a need for improved preventive maintenance practices.
Mobile Accessibility
FIORI is designed with mobile responsiveness in mind. Tailored EAM FIORI Apps can be accessed on various devices, such as smartphones and tablets, allowing maintenance and asset management tasks to be performed on the go.
Data Visualisation
FIORI emphasises data visualisation techniques, such as charts, graphs, and interactive elements. This helps users understand asset performance trends and make informed decisions.
Asset Utilisation
This metric assesses how effectively assets are being used. It helps in identifying underutilised assets that might need attention or replacement.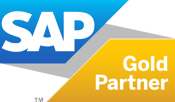 SAP Gold Partner & Value-added Reseller
Recognised by SAP to have the in-house expertise to maintain exceptional levels of customer satisfaction, solution quality, and service delivery.

SRCN Solutions
SRCN Solutions help organisations remove the obstacles holding them back - like backlogs, excessive costs, budget constraints and

Oil Plus
Founded in 1978, Oil Plus specialises in providing solutions for Produced Water Treatment, Injection and Production Chemistry issues. They are completely independent from all chemical and water process equipment vendors. .

Metanax
Metanax Asset Management are an international consultancy and service provider offering bespoke asset lifecycle management services across all energy & industry sectors. Based in the U.K, with active representation in Europe and the Middle East.