AG Smart Solutions
Achieve things you may have thought impossible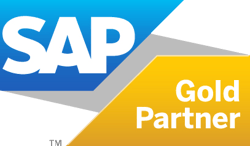 The Challenge with Business Process Improvements
Half the challenge with SAP is designing and building solutions that truly support your business processes. SAP plays a vital role in many organisations, managing key operational data and a substantial amount of business activity.
SAP is so detailed and equipped to cater for most business scenarios that users can get confused easily or develop bad habits due to inadequate support.
What AG Provides
Here at AG Consultancy, we are industry leaders in developing Smart Solutions to many SAP related issues, and building long-lasting business process improvements within SAP.
Our expertise enables us to provide solutions that address many of the day-to-day challenges associated with using SAP. We work closely with your staff to put together business process improvements bespoke for your business.
Due to our extensive experience in a wide range of industries, we know how to adapt our services to your business needs. We have worked with many of the UK's largest businesses, developing improvements that drive data, process governance and also reduce training needs and drive efficiency.
Our Approach to
Improving Business Processes
Due to our wide array of industry knowledge, we will cater our approach to fit your specific business needs, never offering a blanket service. We will discuss with your staff the specific issues that are hindering your SAP business processes and then offer smart solutions to improve them.
We will provide you with various options of what can be achieved and cater these options to your needs and budget, building a bespoke business case. Once we have agreed on the scope of the project, we will automate, simplify, integrate and embed business rules efficiently.
AG Smart Solutions have been adopted by many of our clients to help them drive efficiencies in SAP master data management, but there are no real restrictions to which area they can be applied in. Suited to both tactical wins and long-term strategic initiatives, our smart solutions require little or no changes to your SAP system in order to put in place business process improvements.

Automation
Automate business processes end to end.
Advanced Governance
Improve data quality and process governance.
Rapid Delivery
Live, up and running solutions in weeks.
Real World
Solutions tailored to your unique requirements.