AG Fast Start Package for SAP Asset Management Automation

Optimise asset management processes through efficient work order management, proactive condition monitoring, and timely failure analysis.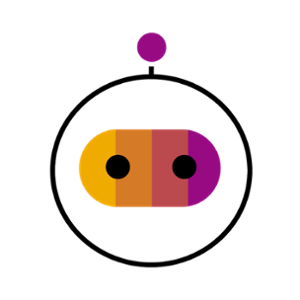 Accelerating Asset Management Excellence with Fast Start Package
AG's Fast Start Packages offer a ready-made suite of SAP automation tools that will transform your business processes—covering SAP Finance, Supply Chain, Sales and distribution, and more.
Our fast start package for asset automation is the perfect tool for fully automating and streamlining the management of various types of assets, including equipment, machinery, infrastructure, and facilities. By optimising operations, reducing costs, and ensuring compliance with regulations, this package provides a reliable and efficient solution for your asset management needs.
Why AG's Asset Management Fast Start Package?
Consider a business that heavily depends on a diverse array of machinery and equipment to produce its goods efficiently. In such a scenario, AG's Asset Management Fast Start Package emerges as the pivotal solution for addressing the following challenges:
Frequent equipment breakdowns and the resulting costly downtime and unplanned maintenance significantly impact production schedules and lead to additional expenses for emergency repairs.
Having a combination of older and newer equipment that lacks visibility into the efficient usage of each asset, paving the way for some machines to be underutilised while others are overworked, resulting in uneven wear and tear.
Facing shortages of critical spare parts, causing further delays in maintenance and repairs, thereby impacting their ability to respond swiftly to equipment failures.
Struggling to maintain proper records and generate compliance reports, putting the company at risk of non-compliance against strict regulatory requirements.
Effective asset management is vital for any organisation seeking to boost productivity, cut expenses, and uphold compliance in today's fiercely competitive business environment.
Contact us today to learn how our Fast Start Packages can help you automate your Asset Management processes.
Discover the asset management revolution with AG's cutting-edge pre-built SAP 'Packaged' Automation solutions!
Configurable
Customising the solution to meet your unique requirements.
Component-Based
Utilising a modular approach to increase flexibility and scalability.
Extensible
Adapting and growing as your business evolves.
Integration
Seamlessly integrating with existing systems.
Key Components of the Fast Start Package
Improve efficiency, visibility, resilience, and sustainability with AG's Fast Start Package for streamlined asset management automation.
SAP PO Confirmation
Streamlines and automates SAP purchase order confirmation process for asset management, reducing manual effort and improving accuracy and visibility into confirmation status.
SAP Maintenance Order Status
Enables real-time monitoring and management of maintenance orders in the SAP system, automating updates to ensure stakeholders have up-to-date information on progress and enhancing operational efficiency.
SAP TECO
Optimises setting maintenance orders to Technical Completion (TECO) status, indicating successful completion of maintenance work and readiness for asset use. Automation in this area efficiently returns assets to service, reducing downtime and improving availability.
Road-Map to Asset Management (AFE Creation) Process
Enhance the efficiency of the Authorisation for Expenditure (AFE) process in asset management to secure approval for capital expenditures or projects through AG's automation solution!
New AFE Request
The process begins with a new AFE (Authorisation for Expenditure) request. This request is made through a smart form with built-in rules, look-up functions, and derivations.
Create AFE (via AR/ IM)
After submission, the AFE request is created in SAP Investment Management (SAP IM) via the AR/IM module, triggering a workflow for AFE approval.
AFE Approval
The AFE approval process involves a workflow designed for AFE executive approvals. Various stakeholders review and approve the AFE as needed.
Create Project + Budgets
Multiple actions occur within the SAP system in this step, involving up to 15 steps, including creating project records, establishing cutback mappings, and distributing budgets.
Send Notification
The final step is notifying AFE requesters with status updates and reference IDs and informing them of their AFE request progress.
Automated AFE Creation ensures data and process compliance, minimises user training, nullifies errors and more.
Time Management
Saves 1000 hours annually (from 0.5+ FTEs)
Direct Savings
200+ Embedded Business Rules/ Logic
Rapid Deployment
Swift implementation within 4 - 12 weeks