SAP Business Process Management (BPM)
Engineer your processes to truly support your business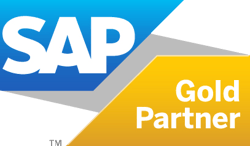 The Challenge with SAP BPM
SAP has been refined over decades to become the leader in enterprise business process management software. It embraces and embeds industry best practices to facilitate process integration, security and legal compliance.
However, when used to implement process workflows that span across business operations, it is often regarded as tiring, time-consuming and ineffective for all requirements.
What AG Provides
Experts in SAP business process management, we have extended our skills and knowledge to provide efficient workflow and business process solutions. In fact, while there are a number of workflow tools currently available on the market, they are often generic or incompatible with SAP. We combine our industry expertise with our partnerships in this area to deliver high quality, industry leading SAM BPM solutions.
Our Approach to SAP BPM
We engage in SAP business process management initiatives, always placing both your business' and SAP BPM requirements at the centre of our focus.
Our deep expertise in both business and SAP allows us to design business management processes that are rooted in your industry requirements, while still being able to extend beyond your core systems and organisation.
At AG, we understand that SAP business process management will evolve over time, so we follow an agile approach from the get-go, from the initial prototyping through to the end stages of the project. Our SAP BPM designs are scalable and independently sustainable with future-proofing elements built-in from the start.

Automation
End to end business process automation.
Governance
Better data quality across the enterprise.
Scalability
Flexible and scalable enterprise grade solutions.
ROI
Direct and indirect cost savings for rapid ROI.