Why AG
Working as a team for extraordinary performance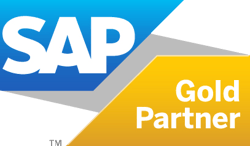 Award Winning & Independent SAP Consulting Services
We are an industry leading specialist in SAP consulting services, SAP Gold Partner and an SAP Quality Awards Gold Winner. We are independent, so our primary focus is to deliver solutions that solve business challenges. We understand SAP to an expert level, and we also have deep expertise in the world of business. Our consultants each have many years of industry experience, having worked for some of the world's largest companies.
While combining deep SAP expertise with strong business understanding is a core strength at AG, we can offer far more. Solution Engineering is a phrase we often use to describe the way we develop our solutions. We provide a measured, engineering-like approach that, at its core, has a deep knowledge of the technologies used, giving life to solutions that work in perfect synchronisation with your business.
Our world revolves around SAP, but it's not all that we specialise in. We marry our expert SAP consulting services with the best, most innovate technologies in areas such as automation, analytics and robot process automation (RPA) to arrive at business-maximising results. In a nutshell, AG provides high quality, smart, robust and practical solutions that solve real world business problems and deliver an impressive ROI.
Business Experience & SAP Technical Expertise
Imagine your IT system was perfectly synchronised with your business processes, giving your teams the time to focus on adding value to your services. How beneficial would this be for your business? In reality, internal SAP support teams often don't have the time, the skills or the mandate to drive efficiencies, improve processes or capitalise on the vast number of opportunities for improvement presented by the SAP ecosystem.
This is where AG Consultancy can help. We have deep expertise when it comes to business systems, and typically work with business process owners and front line staff to understand areas for improvement and provide expert SAP consulting services. We identify the root causes of inefficiencies or lost opportunities, and keep your business goals in mind when working on improvements to your SAP systems. In short, we simplify, automate and integrate SAP to align IT systems to industry and IS best practices so our clients can achieve excellence in SAP and accelerate their business performance.

Here are some of our strengths and values. They provide an idea of what it is like to work with us on a project or ongoing basis.
SAP Expertise
AG has deep, specialist SAP expertise, supporting you in the pursuit of systems' and business excellence.
Smart Solutions
Our solutions are intelligent, practical, based on the latest technology and loved by users.
Real-World Experience
We have extensive industry and functional experience, so we can provide you with truly fit for purpose solutions.
Trust
You can rely on AG to make your life easier by delivering high quality, robust solutions in time and on budget.
Agility
We are agile and flexible in shaping our service so it meets your business requirements.
Deliver High Value
We work relentlessly to help you innovate, increase value, achieve excellence and optimise performance.
Are you an expert in SAP or a complementary technology? Do you have a passion for helping businesses make the most of their systems? Do you have substantial industry experience? Then, we would be interested in hearing from you.
Working at AG is different from other consultancies. We are customer obsessed and have a true passion for developing best of breed solutions that respond to the exact needs of the business, adding great value.
So if you share the same passion and are interested in working for a progressive business where everyone is an expert trusted to deliver, visit our Careers Page.