SAP Enterprise Asset Management
Are you looking to gain visibility and insights into your physical assets through SAP?
AG is a leading specialist in SAP Enterprise Asset Management, we employ one of the largest SAP consulting teams in the UK.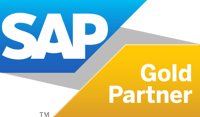 Your Journey to Maintenance Excellence
As a leading SAP Gold Partner, we have invested heavily in our capabilities to support our customers in SAP's Enterprise Asset Management product portfolio. As such, we are proud of our end-to-end service delivery options that encompass the full SAP product suite via our SAP consultancy and SAP managed service practices. These services ensure our customers are maximising their SAP investments with best-in-class implementation for asset management solutions.
If you're interested in learning more about SAP's Enterprise Asset Management product portfolio or SAP EAM Solutions and how to apply them to your business or to optimise your current SAP EAM applications, we can schedule a meeting with one of our ' industry-specific technical experts to advise on potential solutions.

AG EAM Expertise & Services
Assessments
Business Process & Impact

SAP Improvement plans

SAP Technology Roadmaps

Cloud strategy and readiness

Cloud Functionalities/Benefits

S4 HANA Readiness Checks
SAP IAM
SAP APM Asset Performance Management

Asset Central Foundation & Data Improvements

Data Standards for Intelligent Asset Management

SAP Asset Manager
Work Management Excellence
Process improvements

SAP blueprinting

Data standards

GAP analysis and SAP improvements

Data remediation

KPI and continuous monitoring
SAP PM Implementations
SAP ECC & S4 HANA Implementation

Greenfield & Brownfield Implementations

Tailored ABAP and FIORI Solutions





SAP Asset Manager
Readiness

Implementation

Adoption

Roll-out

Training





Smart Inspections
EX-inspections

Non-Ex inspections
PM/KPI Reporting
Power BI and FIORI KPI's

Role Based Reports/Analytics
SAP Data
Maintenance Data Builds

Asset Criticality Assessments

Data standards

Data governance



SAP Field Service Management
Workforce scheduling and dispatching
Analytics, reports, and dashboards
Mobile field service




SAP Training
End user training

Train the trainer

Review and create training documentation
Supported SAP EAM products
SAP Asset Intelligence Network
Collaborative EAM
Centralised asset data repository
Automated equipment tracking
SAP Asset Strategy and Performance Management
Asset information management
Risk and criticality assessment
Failure modes and effects analysis
SAP Predictive Asset Insights
360-degree view of assets
Advanced predictive analytics
Intuitive and scalable intelligence
SAP Asset Manager
Work order management
Compatibility with multiple devices
Mobile asset management
SAP S/4HANA Asset Management
Asset operations and planning
Maintenance scheduling
Maintenance execution
SAP Crowd Service
Collaborative service ecosystem
Skill and qualifications management
AI-enabled scheduling and technician empowerment
SAP Geographical Enablement Framework
Standalone geometry explorer and editor
Customisation of geospatially enabled solutions
Federation of GIS data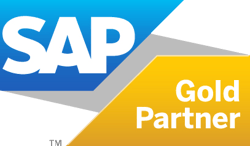 GDPR aware: AG needs the contact information you provide to us to contact you about our products and services. We will never share your contact details.
More information can be found in our Privacy Policy.