EAM Engineering Data Builds
Here at AG we bridge the gap between business and IT by understanding business requirements and converting them into bespoke data standards. We then develop user-facing or integration tools that embed governance into the use of those standards. Data standards can also be made available to business users as a frame of reference when managing or inserting SAP data or to another target system.
The challenge with Data Standards
The value of data has been growing steadily for many years, with good data standards now being recognised as a strategic asset by all successful companies. However, not all data is useful, and flawed or inconsistent data can be highly misleading and may impair business operations, decision making and insight of company management.
Businesses can solve this problem by following a consistent approach to improving data standards across functions. This can only be possible by establishing a clear and fit for purpose data standards policy.
Our Approach to Data Standards
Gaining a consensus across a wider stakeholder group can often be a challenge, so our expert team typically start by engaging the Project Leads within your business to define and establish a high-level frame of reference, such as adherence to industry standards. Then, our expert consultants with work closely with your internal business process experts to gather the relevant business side information to ensure that all key business processes and scenarios are adequately catered for. We work together to develop and agree upon comprehensive and detailed data standard policies, right down to the details of individual data fields.
Some system review will be needed to ensure that all system configuration and pre-defined values, master data object field data and business process data are factored in. A few weeks into our consulting, we present the outcomes back to the Project Leads and start to think about the next steps, after all, defining data standards is essential to getting the foundations right.
We would invariably be invited to carry out some initial impact assessment and recommendation for potential remediation of legacy data, along with potential tooling and automation options to embed robust data governance practices when going forward. High-quality data standards are the building block from which the strategic, business benefits of data can become a reality.
EAM Implementation Process
1) Assessment
AG product implementation approach starts with a free readiness assessment. Here we usually assess the Business Process around planning, execution and reporting/analysis.
This will allow us to advice on potential 'process refinements needed', which usually take place in parallel to the rest of the project activities.
2) Implementation
Here at AG we follow SAP's proven 'Activate Methodology' and AG's proven governance model, designed to get all the necessary stakeholders involved at the right time.
The model involved weekly progress calls with progress reports and monthly steer-co meetings with project sponsors/owners.
3) Embedding/Adoption
The mentioned stakeholder engagement approach has proven to ensure successful project delivery and go-live and successful user adoption to derive the intended RIOs.
The implementation also includes a well-structured training program targetting all user groups, such as Maintenance Technicians, Team Lead, Master Data Maintainers and Management (for analytics).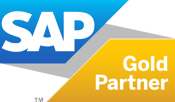 SAP Gold Partner & Value-added Reseller
Recognised by SAP to have the in-house expertise to maintain exceptional levels of customer satisfaction, solution quality, and service delivery.

SRCN Solutions
SRCN Solutions help organisations remove the obstacles holding them back - like backlogs, excessive costs, budget constraints and

Oil Plus
Founded in 1978, Oil Plus specialises in providing solutions for Produced Water Treatment, Injection and Production Chemistry issues. They are completely independent from all chemical and water process equipment vendors. .

Metanax
Metanax Asset Management are an international consultancy and service provider offering bespoke asset lifecycle management services across all energy & industry sectors. Based in the U.K, with active representation in Europe and the Middle East.