AG Fast Start Package for SAP Month-End Close Processes Automation
Are you prepared to optimise your month-end finance processes and enhance efficiency throughout your business?
Improve efficiency, eliminate manual work, and enhance customer satisfaction with AG's SAP Fast Start Package Finance Month-End Automation solutions, allowing for seamless month-end processes.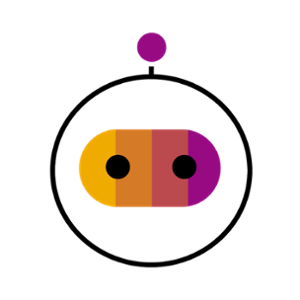 Accelerating business performance with AG's SAP automated month-end finance processes...

AG's Fast Start Packages consists of pre-built SAP automation suite that covers SAP Finance, Supply Chain, Sales & Distribution, HR, and more. Our Fast Start Packages empower you to swiftly and effortlessly streamline your most time-consuming and repetitive tasks, enhancing precision, efficiency, and cost-effectiveness.

By liberating your employees to concentrate on more strategic endeavours, you can unlock their full potential and achieve remarkable results.

Our team of skilled professionals possesses extensive knowledge in both SAP and RPA technology, and we are dedicated to maximising the value of your automation investment. We recognise that transitioning from one technology to another can appear overwhelming, but rest assured, we are here to facilitate a seamless and streamlined process for you.

With our Fast Start Packages, you can:
• Automate your most time-consuming and repetitive tasks.
• Improve accuracy and efficiency.
• Reduce costs.
• Free up your employees to focus on more strategic work.
For professionals who are well-versed in UI Path, transitioning to SAP technology may seem intimidating. However, AG's expertise in the field simplifies the process, making SAP automation more approachable and feasible.
Contact us today to learn more about how our Fast Start Packages can help you automate your SAP Finance Month End processes.
AG's Automation efficiencies drive end-to-end finance processes optimisation.
Configurable
Customising the solution to meet your unique requirements.
Component-Based
Utilising a modular approach to increase flexibility and scalability.
Extensible
Adapting and growing as your business evolves.
Integration
Seamlessly integrating with existing systems.
Key Component of the SAP Finance Month End (ME)
We offer practical, proven solutions that elevate customer convenience.
Time Management
Save annually (equivalent to 0.25+ Full-Time Employees)
Process Automation
Schedule reconciliation of 100+ accounts across many co-codes overnight
Rapid Deployment
Swift implementation
within a week's time
No dedicated teams
Eliminates the need for dedicated accounts payable or accounts receivable teams.
Improved Cash Flows
Facilitates improved cash flows by capitalising on early payment discounts.
Broad Applicability
Suitable for diverse business sectors, irrespective of the industry being operated in.
Affordability
Delivers a low-cost solution with maximum returns.
Enhanced RPA journey
Enhances AP Service Level Agreements (SLAs) and initiates a productive RPA journey.
Low Risk & Agility
Minimalises challenges with proven results and adapts to triggers.
Transform your finance automation journey
Embark on a revolutionary automation journey with the AG Fast Start Package, where you will experience a transformative shift. Embrace this cutting-edge solution and say goodbye to the challenges posed by UiPath technology. Let SAP's robust capabilities seamlessly take over, streamlining software development time and boosting your operational efficiency to new heights.
Elevate your automation excellence today.
Choose the AG Fast Start Package for SAP Finance Month-End Automation to witness the remarkable changes in your month-end processes.

1.
What is the AG Fast Start Package for SAP Finance Month End Automation?
The AG Fast Start Package is a cutting-edge solution revolutionising month-end financial processes within the SAP environment. By harnessing the power of state-of-the-art automation tools, it simplifies tasks, elevates precision, and maximises the effectiveness of month-end closing procedures.
2.
How does the AG Fast Start Package contribute to process efficiency during month-end closing?
The package streamlines and simplifies month-end tasks, reducing manual intervention. It speeds up data processing, minimises errors, and enhances efficiency in completing month-end financial activities.
3.
Is extensive IT knowledge required for implementing the AG Fast Start Package?
Implementing the AG Fast Start Package does not require extensive IT knowledge. Our solution has user-friendly interfaces and intuitive tools, allowing for easy access and utilisation. However, having a basic understanding of SAP and finance processes will greatly enhance the optimal utilisation of the package.
4.
What kind of support and updates are provided with the AG Fast Start Package?
The AG Fast Start Package offers comprehensive support and updates. Our team assists you throughout implementation and provides ongoing support. We also release updates for compatibility with SAP upgrades and to integrate new features for continuous improvement.