SAP Business One partner

Are you a small or medium-sized company looking for more information on SAP Business One?
Speak to one of our SAP experts who will answer any questions or concerns you may have. ...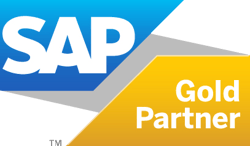 Why choose SAP Business One?
SAP Business One is a comprehensive ERP solution designed specifically for small to medium-sized organisations looking to implement best-in-class software to help drive their business forward. With SAP's objective of ensuring it is low-cost and affordable - it truly is excellent software that enables SMEs to implement Enterprise-grade software for:
Financial Management solutions
Sales & Customer Management solutions
Purchasing and Inventory Control solutions
Business Intelligence solutions
Analytics and Reporting solutions
Aside from core practical use, SAP Business One also includes industry-specific capabilities to support specific functionality within:
Retail
Manufacturing
Distribution
Consumer products
Professional Services


As part of our SAP Business One service portfolio, and as an SAP Gold Partner, we can guide you through every scenario when implementing SAP Business One - ensuring you have a tailored solution specific to your business needs at the best possible price.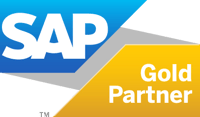 On-premise hardware requirements
- Recommendation
- Installation
- Setup
This service ensures your SAP Business One environment is running at peak efficiency at the best hardware prices.
Cloud strategy and deployment options
- SAP Business One Cloud
- Microsoft Azure
- AWS
We are one of only a few SAP Gold Partners in the UK that also has Partner status for Microsoft Azure and AWS.
SAP Licensing
- Licensing advice
- Professional, Limited, Mobile, Indirect options
- Per-user licensing options
- Licensing support
Our SAP Licensing services ensure you only pay for what you need
while increasing your ROI.
Software Integration
- Data mapping
- Data integration
- Extension configuration
- SAP Business One customisation
- Reports
SAP Business One has the capabilities to connect most applications if an API is available. We can install 'out-of-the-box' solutions or implement custom integrations.
Mobile integrations
- Setup & configuration
- Reports & analytics
Mobile integrations are a relatively simple task, but we can help you decide what's important to you and your business - for access to data on the go...
Data Security
- Consultancy
- Configuration
- On-going support
As a service that's often overlooked, it's really important that your SAP Business One application is secure and 'locked down' where nessesary with regular updates installed.
Post-implementation, we also offer ongoing 'light-touch' support and management for those companies who don't want to have to think about security, updates and potential hardware & database issues.

Cloud Technology Partnerships



SAP Cloud Platform
The SAP Cloud platform is one of the core pillars powering SAP Business Technology Platform (SAP BTP) and has become a key element within their broader platform offering.
SAP Optimisation
SAP Implementation Services
SAP Migration Services
SAP Security
business-process-management
Microsoft Azure
The leading Enterprise Cloud Platform for building, deploying and managing applications (incl. SAP infrastructure hosting).
AWS
AWS is helping businesses scale and grow. We can build flexible, reliable and scalable SAP applications with their offering of computing power, content delivery, database storage and other functionality.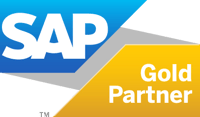 Licensing
Deployment
Integrations
Migration
Automation
Customisations
Functionality Enhancements
Cloud Hosting
Corporate branding
Industry specific solutions
Ongoing support
Training

GDPR aware: AG needs the contact information you provide to us to contact you about our products and services. We will never share your contact details.
More information can be found in our Privacy Policy.