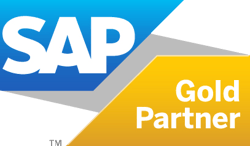 Get in Touch
AG is a leading, independent SAP consultancy and SAP Gold Partner focused on solving the toughest challenges in SAP.
If you are looking for a consultancy with deep, specialist SAP expertise, strong industry or line of business experience and skills in the most innovative automation, RPA and analytics technologies, then you'll be interested in talking to us.
AG simplifies, automates and integrates your systems to align IT to your business and IS best practice, so you can achieve excellence in SAP and accelerate performance.
Whatever your challenge in SAP we are confident we can help.
Head Office
The Future Works,
2 Brunel Way,
Slough,
SL1 1FQ,
UK
+44 (0)1753 386530


" width="600" height="450" frameborder="0" style="border:0;" allowfullscreen="">
Manchester
Manchester Business Park,
3000 Aviator way,
Manchester,
M22 5TG,
UK


" width="600" height="450" frameborder="0" style="border:0;" allowfullscreen="">
Aberdeen
Spaces,
1 Marischal Square
Broad St,
Aberdeen,
AB10 1BL,
Scotland
" width="600" height="450" frameborder="0" style="border:0;" allowfullscreen="">
Chennai
SM Tower,
6th Floor,
OMR,
Perungudi,
India
Chennai- 600096
" width="600" height="450" frameborder="0" style="border:0;" allowfullscreen="">
Hyderabad
Hyderabad,
The Hive - Corporate Capital,
Financial District,
Nanakramguda,
Gachibowli
Hyderabad - 500032