SAP Predictive Analytics
Analyse, plan, budget, forecast, and predict – all in one enterprise planning solution.

Helping companies align technology to improve business processes.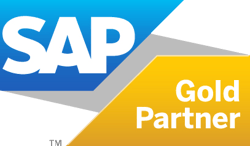 Helping companies improve business outcomes
Here at AG, our SAP Predictive Analytics Services offers you the proactive support your business needs. By addressing the complicated business challenges with detailed plans, we support you secure your existing business investments, optimising processes, and benefiting from the latest SAP innovations. It includes having highly support-qualified consultants, following the industry's best practices on support measures, and utilising support solutions, resulting in:
Quicker response to technical issues.

predict future benefits automatically to save time and improve business outcomes.

Make financial and operational decisions confidently by turning insight into action.

Faster adoption of SAP's implementation best practices.

Orchestrating dynamic workflows and consolidating your data into a single source of truth.

More cost-effective projects and service innovation.

More significant customer business outcomes.



All in one application
Deliver timely plans, budgets, forecasts, and reports with incredible speed and accuracy with a complete set of enterprise planning features at your fingertips.
You can get guidance from our SAP support experts by interacting with them. Our support advisory team directs you during all your mission-critical situations. If you are interested in SAP Enterprise Products and Support, we always recommend engaging with our SAP experts to ensure your success.

GDPR aware: AG needs the contact information you provide to us to contact you about our products and services. We will never share your contact details.
More information can be found in our Privacy Policy.