SAP Analytics Cloud
Ready to level up your business analytics in a single cloud-based platform?
Make better and faster decisions with complete visibility of your operations and assets in the cloud.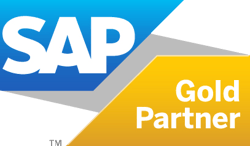 SAP: Start with the top-rated BI functionality
SAP Analytics Cloud is an exclusive tool in the SAP portfolio to meet the demands of data visualization in the cloud. It is delivered as a comprehensive all-in-one, SaaS-based product. It covers the requirements of predictive analytics, data visualisation, business intelligence and budget planning,
As a leading SAP Gold Partner, we understand the vital importance of business analytics and the positive influence it will have when implemented correctly. As such, we have the in-house capabilities to support companies across all lines of business. AG's advanced analytics options combined with SAP Analytics Cloud provide the following functionalities in a single tool:
Business Intelligence (BI)

Predictive Analysis

Planning
AG can help you move from data to intelligence across all lines of business on a single platform with an enhanced seamless user experience. You can gain the power of artificial intelligence, machine learning technology, and predictive analytics.
If you're interested in learning more about SAP Analytics Cloud capabilities and how to apply them to your business or looking to optimise your current business requirements; we can schedule a meeting with one of our' industry specific' technical experts to advise on potential solutions.

Supported SAP Analytical products
Business Intelligence
SAP Analytics Cloud
SAP Business
Objects Business
Intelligence (BI) Suite
SAP Crystal solutions
Data Warehousing
SAP Data Warehouse Cloud
SAP HANA
AP BW/4HANA
Enterprise Planning
SAP Analytics Cloud for planning
SAP Business Planning and Consolidation
Flexible Foundation
Achieve your wider cloud goals with cloud adoption acceleration: hybrid, multi cloud, open, hyperscaler
Fit-for-purpose Platforms
Engineering platform and solution design with increased efficiency of application teams while reducing cost, and time
Infused Resiliency
Introduce resiliency to your application using the SAP Analytics Cloud and enable the business to be more intelligent, leading to digital resilience
Scalable Analytics
Effectively use machine learning to augment the analytics you need in a single pane of glass solution


GDPR aware: AG needs the contact information you provide to us to contact you about our products and services. We will never share your contact details.
More information can be found in our Privacy Policy.