SAP Supply Chain Logistic services
Are you looking to improve your supply chain logistics capabilities?
AG is a leading specialist in SAP Supply Chain Management, we employ one of the largest SAP consulting teams in the UK.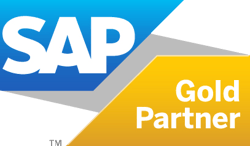 SAP Supply Chain Logistics - Overview
SAP's Supply Chain Logistics software product suite focuses on helping customers effectively manage goods across the areas of warehouse, fulfilment and distribution. This is achieved through real-time insights of end-to-end supply chain visibility to identify areas of risk and potential bottlenecks of supply.
As a leading SAP Gold Partner, supply chain management is a key area of our SAP services portfolio where we have the in-house capabilities to support companies in the areas of:
Warehousing and fulfilment
Logistics network
Yard management
Transportation resource planning
If you're interested in learning more about SAP supply chain management capabilities and how to apply them to your business or looking to optimise your current EAM applications, we can schedule a meeting with one of our 'industry specific' technical experts to advise on potential solutions.

Supported SAP Supply Chain Management products
SAP Extended Warehouse Management
Inbound logistics management
Storage and operations
Outbound logistics management
SAP Transportation Management
Strategic freight management
Order management
Transportation planning
Transportation execution
SAP Logistics Business Network
Freight logistics collaboration
Global track & trace
Real-time alerts and notifications
SAP Yard Logistics
Order and appointment planning
Yard execution and processing
Integration and monitoring
SAP Transportation Resource Planning
Transportation resource tracking and monitoring
Empty resource movement optimisation
Transportation resource planning
Supply and demand forecasting
Event-triggered alerts
SAP S/4HANA for advanced ATP
Efficient stock management
Effective product availability management
Intelligent selection of alternatives


GDPR aware: AG needs the contact information you provide to us to contact you about our products and services. We will never share your contact details.
More information can be found in our Privacy Policy.