RISE with SAP S/4 HANA Cloud
Are you looking for ERP solutions to keep pace with Industry 4.0?
We offer future-ready ERP solutions with SAP S/4 HANA for core business and third-party functionalities for any industry.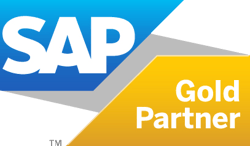 Designing effective business processes for Industry 4.0
Seizing a new business opportunity and sustaining steady growth requires industry expertise, designing new business models and embracing Industry 4.0 innovation.
AG's
Rise with SAP
solutions is designed to address all the challenges to your business. If you have been using SAP ERP system for your enterprise, then RISE with SAP can help you migrate to Cloud ERP while constantly modifying your systems to make them outcome-driven intelligent business processes. Incorporating all such capabilities begins with having HANA database. It facilitates running of cloud ERP that supports SAP S/4HANA Cloud Services.
With the adoption of
SAP S/4HANA
, AG offers business solutions such as:
Holistic platform to streamline their operations, improve customer satisfaction, and increase profitability.
Human Capital Management and ERP software to plan out strategy for your workforce
Real-time analytics and insights, providing businesses with a competitive edge.
Automated financial processes such as payroll, accounts payable, accounts receivable, and more.
Customer management suites to respond to customer inquiries faster and more effectively.
As your SAP S/4 HANA support partner, we work under the SAP cloud operational governance model to provide you with a roadmap of your progress as well as your deliverables. Deploying
Rise with SAP
, we become your one-stop solution provider and enterprise project management resource point for multiple SAP solutions.
Ready-to-run Cloud ERP
Delivering the latest industry best practices and improving the decision-making process easier with intelligent automation.
Helps to visualise business goals and gain control of results
We drive transparency by sharing data Enterprise-wide and by aligning business processes based on needs.
Reduces operational cost
We utilise technology and data to reduce operational costs and help in making targeted investment decisions.
Minimum time to deploy
Ready-to-work processes can be easily integrated in weeks and can tackle your top business priorities.
New-level of flexibility
SAP S/4HANA Cloud lets you keep innovation moving with the latest updates, AI and Bots, building your breakthroughs with our innovation platform.
Retain your existing SAP Customisations
Provides ready-to-go APIs with supporting tools and documentation so you can easily integrate with your existing SAP or build on top with a guided implementation process.

Retail Store Maintenance
We support retailers to scale their customer experience and engagement through advanced business process optimisation and intelligent retail solutions.
Hotel & Restaurants Maintenance
We develop innovative customer experiences to help the hotel industry and food manufacturing companies maximise profits in a competitive market.
Healthcare Maintenance
We help healthcare industry leverage next-generation technologies to redefine their data granularity for future predictive maintenance and security precautions.
Utility &
Energy Maintenance
Our deep industry expertise in the utility and energy industry reduces the organisational risk while handling your process obstacles smoothly.
Transportation & Logistics
We develop intelligent supply chain tactics to provide real-time insights into end-to-end supply chain visibility to identify risk areas and potential bottlenecks.
Manufacturing & Production Maintenance
We ensure that your entire manufacturing and production team achieves its project objectives on budget with faster time-to-market.
GDPR aware: AG needs the contact information you provide to us to contact you about our products and services. We will never share your contact details.
More information can be found in our Privacy Policy.