SAP GRC
Maximise business security and compliance efficiency with state-of-the-art, integrated, automated, and embedded solutions, redefining risk management.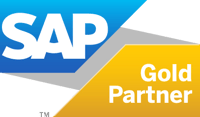 Transform your organisation with comprehensive risk management, governance, compliance, and decision-making through enhanced visibility and control.
With SAP GRC and cybersecurity solutions, you can revolutionise your risk management practices and achieve a heightened level of protection.
These solutions enable you to gain early and predictive insights into anomalies and potential risks, allowing you to proactively address emerging threats before they escalate.
Through continuous monitoring, you can maintain a vigilant watch over risks, identities, cyber threats, and compliance across your organisation's mission-critical systems and processes.
By leveraging advanced technologies and comprehensive analytics, SAP GRC empowers you to stay one step ahead, identifying and mitigating vulnerabilities in real time. This proactive approach ensures that your business remains resilient, secure, and compliant, safeguarding your valuable assets and fostering sustainable growth.
Benefits of the Solution:
Harness the power of predictive capabilities for improved risk management
Improve global trade performance by integrating agile compliance processes
Mitigate cyber threats and effectively manage user identities for enhanced security.
Harness the power of predictive capabilities for improved risk management
Implement the Three Lines Model, as endorsed by the Institute of Internal Auditors and other industry experts, by integrating operations, risk management, compliance, and internal audit functions. Leverage SAP GRC solutions to automate tasks and facilitate decision-making, gain real-time visibility, and utilise predictive analytics to inform business operations and strategic planning.
Improve global trade performance by integrating agile compliance processes
Engage in trade within dynamic global markets with increased confidence and agility. Leverage SAP solutions to unlock the full potential of your trade strategies and partnerships as you centrally manage trade compliance in response to ever-evolving regulatory requirements, geopolitical risks, shifting market opportunities, tariffs, trade agreements, and customs processes.
Mitigate cyber threats and effectively manage user identities for enhanced security.
Safeguard your organisation's reputation and intellectual property across the enterprise with adaptable solutions that encompass cyber threat monitoring, data control, identity and access governance, and privacy management. These solutions ensure enhanced security in a dynamic environment, enabling robust monitoring, detection, and response capabilities.

Fortify your business against threats while staying compliant with the help of AG
Being a distinguished SAP Gold Partner, AG stands out as a trusted provider of GRC methodologies, control frameworks and roadmaps. With our extensive experience and deep understanding, AG enables businesses to navigate the complexities of risk management and compliance effectively. By leveraging our expertise, organisations can swiftly identify potential risks and promptly address compliance requirements.
AG possesses in-depth knowledge of SAP solutions and maintains a solid collaborative relationship with SAP. This partnership ensures that AG stays at the forefront of GRC innovation and can deliver tailored solutions that align with industry best practices and ever-evolving regulatory requirements. With AG's expertise and our close alliance with SAP, businesses can benefit from a comprehensive approach to risk management and compliance. Businesses can confidently address GRC challenges, mitigate risks, and optimise their operational performance, driving sustainable growth and maintaining a competitive edge in today's rapidly changing business landscape.

An experienced and supportive SAP Gold Partner

Rise with SAP S/4HANA Cloud
AG's Rise with SAP solutions is designed to address all the challenges to your business. If you have been using SAP ERP system for your enterprise, then RISE with SAP can help you migrate to Cloud ERP while constantly modifying your systems to make them outcome-driven intelligent business processes. It facilitates running of cloud ERP that supports SAP S/4HANA Cloud Services.

SAP Analytics Cloud
SAP Analytics Cloud is an exclusive tool in the SAP portfolio to meet the demands of data visualisation in the cloud. It delivers a comprehensive all-in-one, SaaS-based product which covers the requirements of predictive analytics, data visualisation, business intelligence and budget planning.

Cloud Technology Partnerships



SAP Cloud Platform
The SAP Cloud platform is one of the core pillars powering SAP Business Technology Platform (SAP BTP) and has become a key element within their broader platform offering.
SAP Optimisation
SAP Implementation Services
SAP Migration Services
SAP Security
Microsoft Azure
The leading Enterprise Cloud Platform for building, deploying and managing applications (incl. SAP infrastructure hosting).
AWS
AWS is helping businesses scale and grow. We can build flexible, reliable and scalable SAP applications with their offering of computing power, content delivery, database storage and other functionality.

GDPR aware: AG needs the contact information you provide to us to contact you about our products and services. We will never share your contact details.
More information can be found in our Privacy Policy.