AG's Enterprise Asset Managements Products & Solutions
AG offers a comprehensive set of Products & Services covering all Enterprise Asset Management needs of a 'modern maintenance organisation'. The product offering includes the latest solutions from SAP and AG's own inventions to complement SAP Solutions.

Enterprise Asset Management Solutions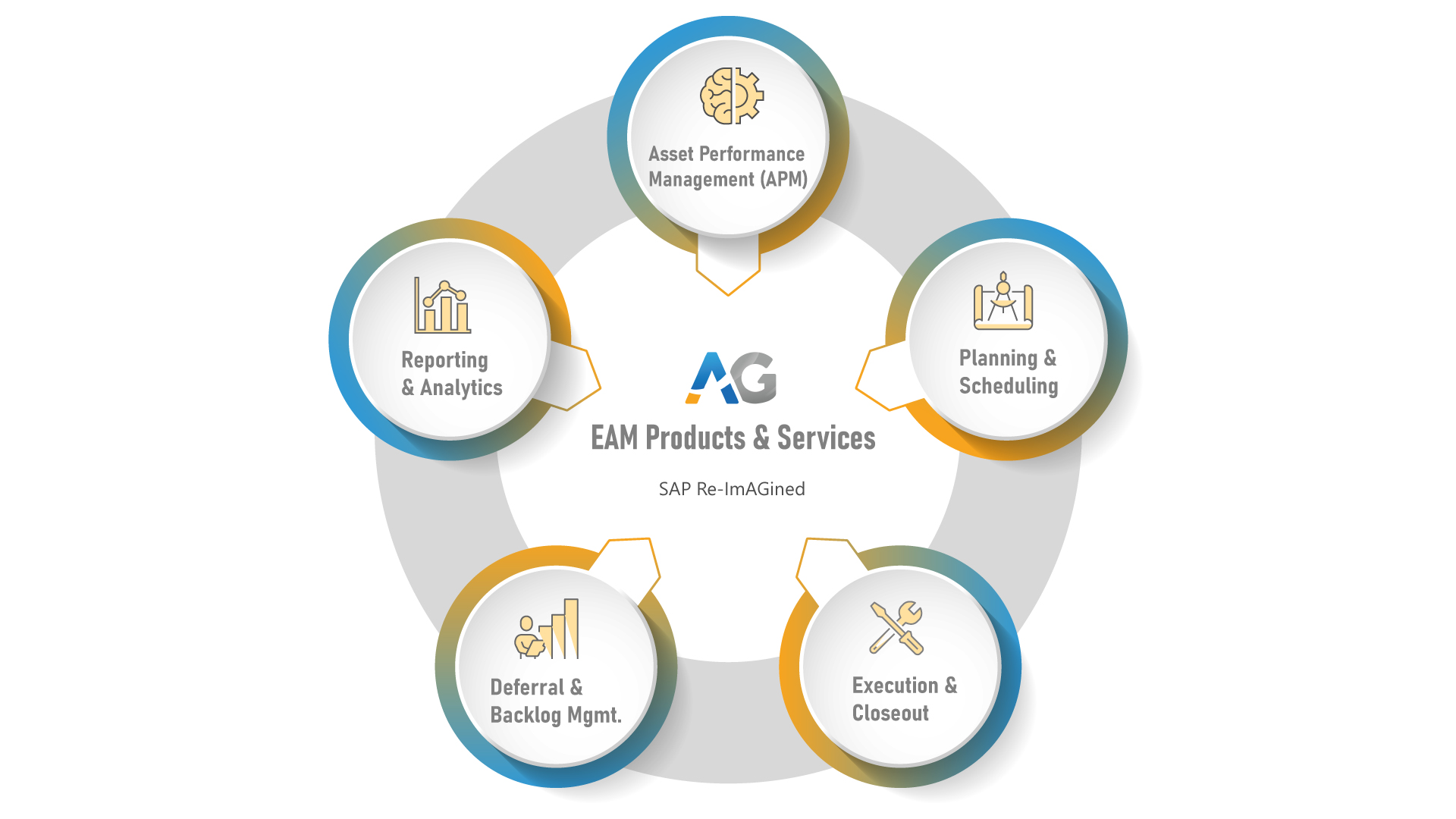 EAM Implementation Process - How does our approach differ from that of others?
Our EAM implementation approach starts with a free readiness assessment. Here we usually assess the Business Process around planning, execution, and reporting/analysis.
Assessment
AG's product implementation approach starts with a readiness assessment. Here we usually assess the Business Process and current practices around SAP EAM Solutions and where the solution needs to fit in.
This will allow us to advise on potential 'process refinements needed', which usually occur parallel to the rest of the project activities.
Implementation
Here at AG, we follow SAP's proven 'Activate Methodology' and AG's proven governance model, designed to get all the necessary stakeholders involved at the right time.
The model involved weekly progress calls with progress reports and monthly steer-co meetings with project sponsors/owners.
Embedding/Adoption
The mentioned stakeholder engagement approach has proven to ensure successful project delivery, go-live, and user adoption to derive the intended RIOs.
The implementation also includes a well-structured training program targeting all user groups, such as Maintenance Technicians, Team Lead, Master Data Maintainers and Management (for analytics).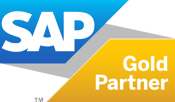 SAP Gold Partner & Value-added Reseller
Recognised by SAP to have the in-house expertise to maintain exceptional levels of customer satisfaction, solution quality, and service delivery.

SRCN Solutions
SRCN Solutions help organisations remove the obstacles holding them back - like backlogs, excessive costs, budget constraints and

Oil Plus
Founded in 1978, Oil Plus specialises in providing solutions for Produced Water Treatment, Injection and Production Chemistry issues. They are completely independent from all chemical and water process equipment vendors. .

Metanax
Metanax Asset Management are an international consultancy and service provider offering bespoke asset lifecycle management services across all energy & industry sectors. Based in the U.K, with active representation in Europe and the Middle East.