Low-Code / No-Code SAP Build
Empowering Enterprises on their Digital Transformation Journey
As a leading SAP Gold Partner, we build enterprise-ready apps, so that you can automate processes with little technical knowledge. Low-code/no-code SAP Build process automation is a magic wand for business experts to increase coding efficiency.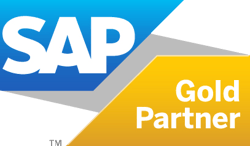 Ride the wave of business transformation with SAP Build
Organisations are rapidly transforming their end-to-end business processes to unleash their industry expertise at a faster rate than before. In today's new world of business, enterprises need to innovate quickly to gain a competitive edge in the industry. AG can help you through the ever-increasing demand for contemporary AI-based digital solutions to take on real-time business challenges and make informed decisions at the right time.
SAP Build, a new unified low-code / no-code portfolio, brings together SAP Build Apps (an evolution of SAP AppGyver), SAP Build Process Automation (formerly SAP Process Automation), and SAP Build Work Zone (formerly SAP Work Zone and SAP Launchpad service) to create apps, automate solutions and simplify the processes to enhance business agility.
For your development teams, the new changes translate into a streamlined workload and accelerated project timelines. AG can change your approach to development with SAP Build automation. Our Automation expertise can draw on the depth and breadth of RPA and SAP BTP and can help enterprises with the new SAP Build. Explore the potential of SAP Build with AG to build visually, integrate seamlessly and collaborate securely.
Automate mission-critical processes without code
Enables enterprises to create and augment applications, automate processes, and design business sites without code and with drag-and-drop simplicity.
Enhance business agility and collaborate securely
Easy-to-use collaborative environment between business and technical teams with enterprise-grade compliance and built-in governance.
Monitoring the process automation live
With
SAP Signavio Solutions
integrated with the SAP Build platform, business users also get in-depth visibility at all times, so they know where to focus on achieving the most significant impact as they innovate and automate.
Integrate SAP and non-SAP applications seamlessly
Speed up the development with prebuilt automation tools and ready-to-use business functionality suites for SAP and non-SAP systems.
Minimal development cost and deployed in no time
Create enterprise apps with automated processes without writing code to enhance customer experience and reduce development costs by 90%.

Frequently asked questions
What are the new key capabilities in the SAP Build portfolio?
Do we have a Free Tier solution for SAP Build?
Why SAP Build and how to get started?
GDPR aware: AG needs the contact information you provide to us to contact you about our products and services. We will never share your contact details.
More information can be found in our Privacy Policy.