SAP Edge Services
Looking to improve speed and performance for high-performance business processes?

Helping companies align technology to improve business processes.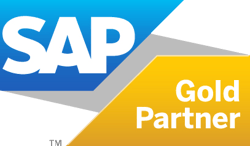 Helping companies improve business processes.
To help organisations optimise their business processes, SAP streamlines edge-to-core management by presenting SAP Edge Services, an on-premises edition. For organisations with a large SAP landscape in the data centre, the on-premises edition of SAP Edge Services is the pathway to the Dynamic Edge Processing APIs.
As an SAP Gold Partner, we focus specifically on the SAP product portfolio, ensuring the delivery of a complete edge-to-core model to scale business tasks using IoT analysis and maximise SAP investments and ROI. We suggest best-in-class paths specific to their current SAP environments while providing insight into future-proofing SAP investments in line with long-term strategic goals.
The on-premises edition of SAP Edge Services is the pathway to the edge-to-core model as the futuristic approach and successive business. The benefits of the edge-to-core model include:
Excellent security for business processes and IP

Rapid integration of IoT data into existing on-premises SAP systems

Team of SAP experts who understands the pulse of the business standards and can integrate IoT data more efficiently

Professional analytics team who are experts in the schematic processes that are unique to every business and can drive analytics to the edge to analyse internal IoT data efficiently

Reuse of existing artificial intelligence, machine learning, deep learning, storage and data analytics tools to optimise investments.

Avoid the high cost of moving big data such as IoT data from the cloud to the core.
If you are interested in SAP Edge Services, we recommend engaging with our experts.


SAP Data Intelligence

SAP Predictive Analytics

SAP Intelligent Robotic Process Automation

SAP Internet of Things
GDPR aware: AG needs the contact information you provide to us to contact you about our products and services. We will never share your contact details.
More information can be found in our Privacy Policy.