SAP Treasury Management
Looking to increase the effectiveness of your treasury management solution while reducing risk?
Our SAP treasury management services help companies integrate and manage their SAP investments more effectively.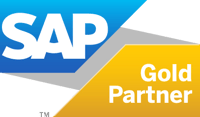 SAP Treasury Management Services
SAP's Treasury Management software solutions enable organisations to handle working capital, payments, and financial risk more efficiently through their extensive integration capabilities.
Here at AG, as a leading SAP Gold Partner, we help our customers redefine their Treasury Management solutions through mitigated risk, process automation, robust connectivity implementation and real-time data solutions. Leading to improved decision making and improved streamlining of financial processes. In turn, we help businesses realise the benefits of SAP Treasury Management solutions through:
Implementation of built-in compliance and analytics processes
Alignment of business processes to the management of working capital
Configuration of central streamlining of payments
Best-in-class cash and liquidity processes
Integration and connection between SAP products

SAP S/4HANA Finance
Streamline treasury processes
Enhanced operational quality
Lower banking costs
On-demand reporting
SAP Treasury Risk Management
Analysis of KPIs
Regulatory compliance management
Automate treasury tasks
Link workflows to core processes
SAP Cash Management
Real-time data views
Enterprise-wide management
Up-to-date liquidity plans
In-house cash management
SAP Market Rates Management
Access market data
Support market data integration
Single service for the entire enterprise
SAP Multi-Bank Connectivity
Manage internal payments
Streamline external banking relationships
Exchange payments and account statements with banking institutions


GDPR aware: AG needs the contact information you provide to us to contact you about our products and services. We will never share your contact details.
More information can be found in our Privacy Policy.