SAP Process Mining
Are you looking to leverage process mining to extract more value from your automation initiatives?


We cover end-to-end automation initiatives applicable to processes common to different industries with a focus on KPIs. Get in touch...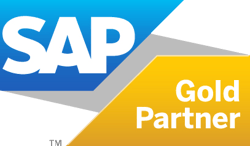 AG: Manage all processes and automation in one place
Here at AG, our SAP Process Mining Services help every business, group, or organisation identify best-in-class process mining paths in conjunction with workflow management and RPA. At the same time, we provide insight into future-proofing SAP investments in line with long-term strategic goals. Suppose you're unsure of the direction of your SAP data Roadmap. In that case, our experts will highlight when you should consider reframing your process mining plans to enhance your overall business process management via automation.
With SAP Signavio Process Transformation Suite, you get a clear picture of your existing business processes to proactively handle and optimize those processes to achieve the complete agility needed to develop a resilient business model. The suite offers a single destination for collaboration and continuous change to harness the power of processes and people. SAP Signavio solutions stand out with:

SAP Signavio Process Manager
SAP Signavio Process Intelligence
SAP Signavio Process Transformation Suite
SAP Signavio Process Insights
SAP Signavio Process Governance
SAP Signavio Journey Modeler
SAP Signavio Process Collaboration Hub
As an SAP Gold Partner, we focus specifically on the SAP product portfolio, ensuring the delivery of a complete governance framework to scale business tasks and maximise SAP investments and ROI.
When engaging with AG, we typically cover the following topics:
SAP Process Modelling

SAP Process Orchestration

SAP Decision Automation

SAP Integrations

SAP Workflow Automation

SAP Collaboration and Task Management

SAP Intelligent Robot Process Automation

SAP Document Handling
AG's success in SAP Process Mining Automation comes from our in-depth SAP technical expertise and our extensive knowledge of industry-specific application alignment to bespoke business processes.

Benefits of automating your process mining with AG
Utilizes your most trusted data
Standardise processes and streamline business outcomes and a
nalyse audit data faster
Uses best practices SAP metrics
Uses best practices SAP metrics based on official event logs to get reliable results.
Built-in traceability
Calculates on a granular level throughout the whole process.
Improved performance management
Enable data-driven decision-making to r
esolve inter-process conflicts
Improved Customer Experience
Enable data-driven decision making and i
dentify non-compliant processes in real-time


GDPR aware: AG needs the contact information you provide to us to contact you about our products and services. We will never share your contact details.
More information can be found in our Privacy Policy.